Let's dance: Entertainment at marquee weddings and parties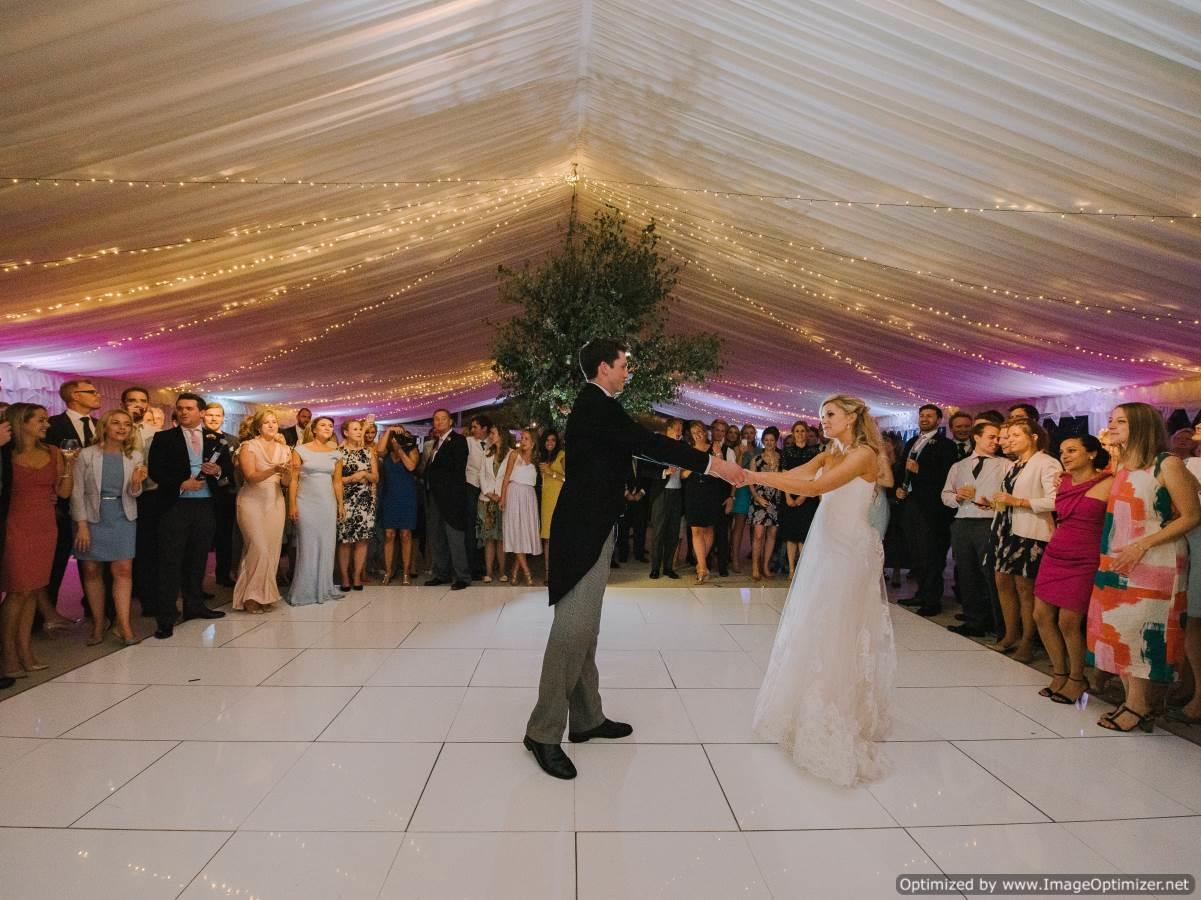 Disco, cèilidh, line dance, moshing, jitterbug, break dance, salsa, merengue, ballroom, tap dance…however you like to boogie, it will be music to your ears that restrictions on dancing and entertainment at parties and weddings have finally ended.
From folk to blues, jazz to pop, rock to classical, dubstep to country, and punk to world music – it's time to turn up the volume and get footloose.
Unfortunately, there is still a risk that the COVID-19 virus might be an unwanted guest at your wedding or party. Without any dodgy dance moves to give it away, you can't always tell where it's throwing shapes.
That means you'll still need to keep safety in mind when planning entertainment for a marquee wedding or other celebration, such as a birthday do – especially if some of those invited are vulnerable.
Singing, music and performances can increase the risk of COVID-19 spreading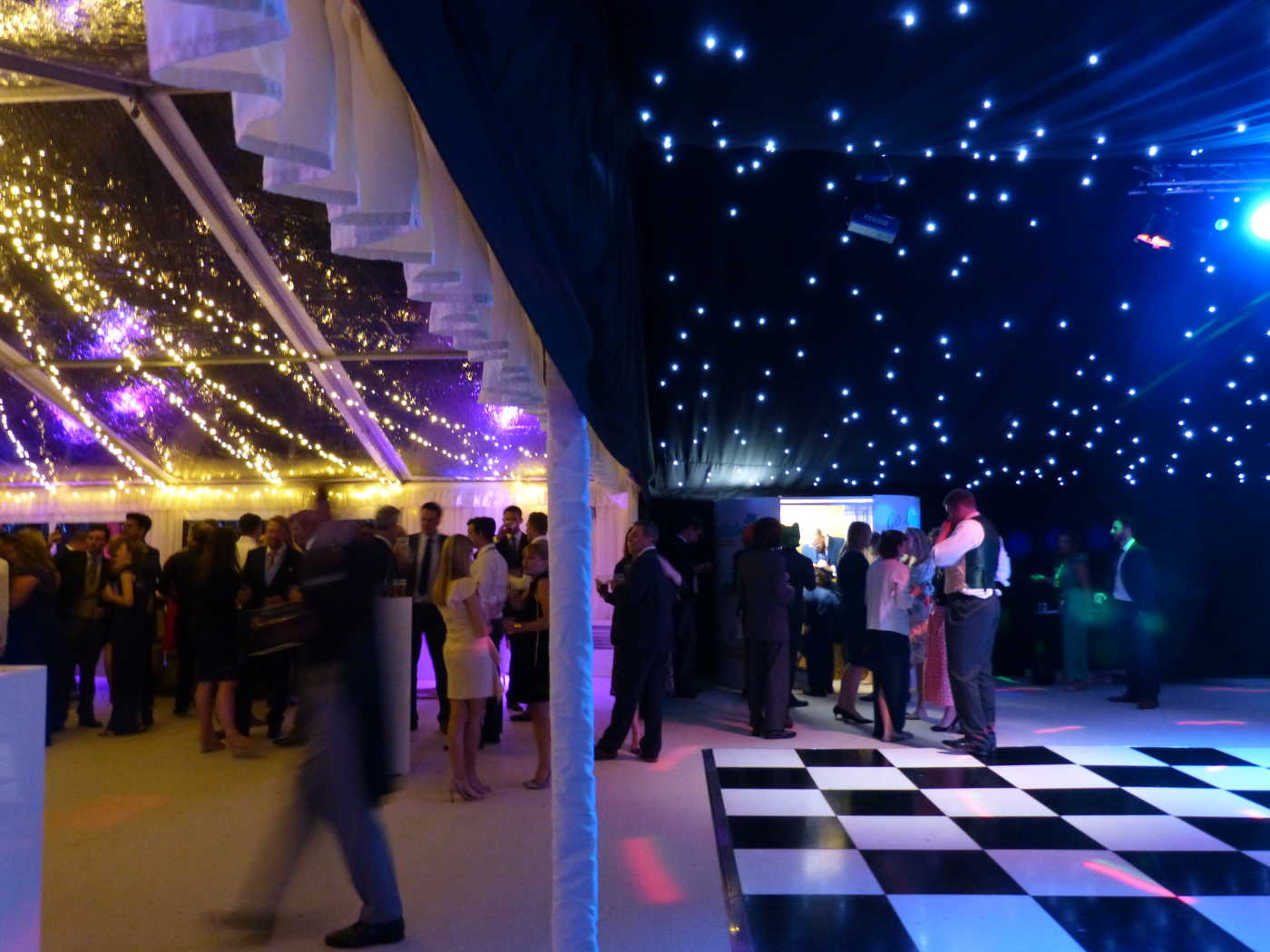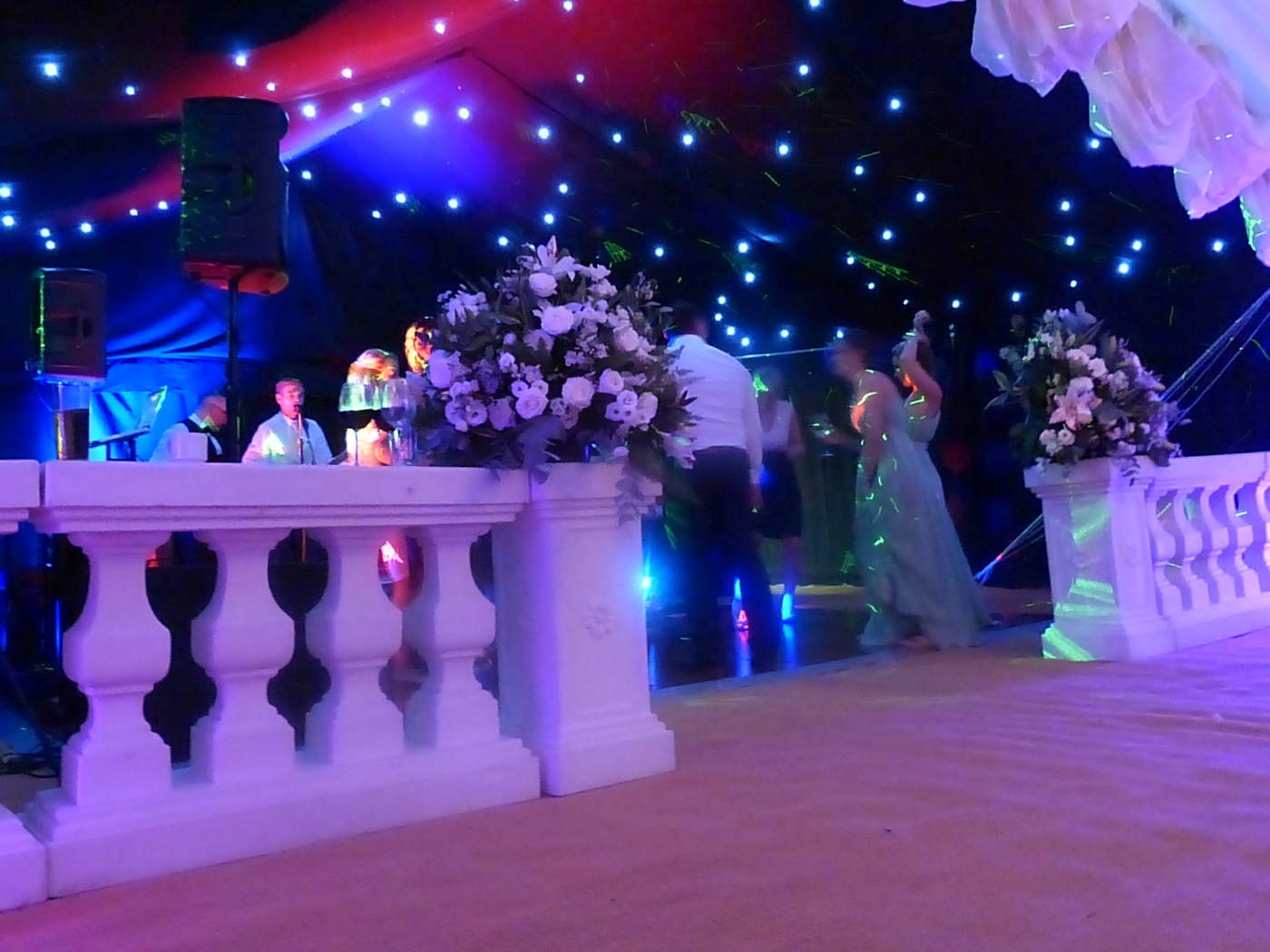 GOV.UK explains the risks for the potential spread of coronavirus at weddings, civil partnership ceremonies, receptions and other celebrations:
"There are no limits on the number of people who can sing or perform indoors or outdoors.

"However, some activities can also increase the risk of catching or passing on COVID-19. This happens where people are doing activities which generate more particles as they breathe heavily, such as singing, dancing, exercising or raising their voices.
"The risk is greatest where these activities take place when people are in close contact with others, for example in crowded indoor spaces.

"In situations where there is a higher risk of catching or passing on COVID-19, you should be particularly careful to follow the guidance on keeping yourself and others safe as we return to normality."
Comprehensive advice on keeping yourself and others safe at celebrations, such as doing pre-event tests and wearing face coverings, can be found here.
Marquee hire – a safer way to celebrate
Choosing marquee hire for your wedding or party makes it easier to follow guidance around ventilation and distancing because marquees have ample space and airflow. They work well for both small and large occasions, whether at a hired venue or in your own home or garden.
Extra capacity means they're also the ideal solution for accommodating your choice of entertainment!
As experienced marquee hire experts based in the South East, we want to share some information on stages and dancefloors at marquee weddings and parties, to help you celebrate with minimal risk.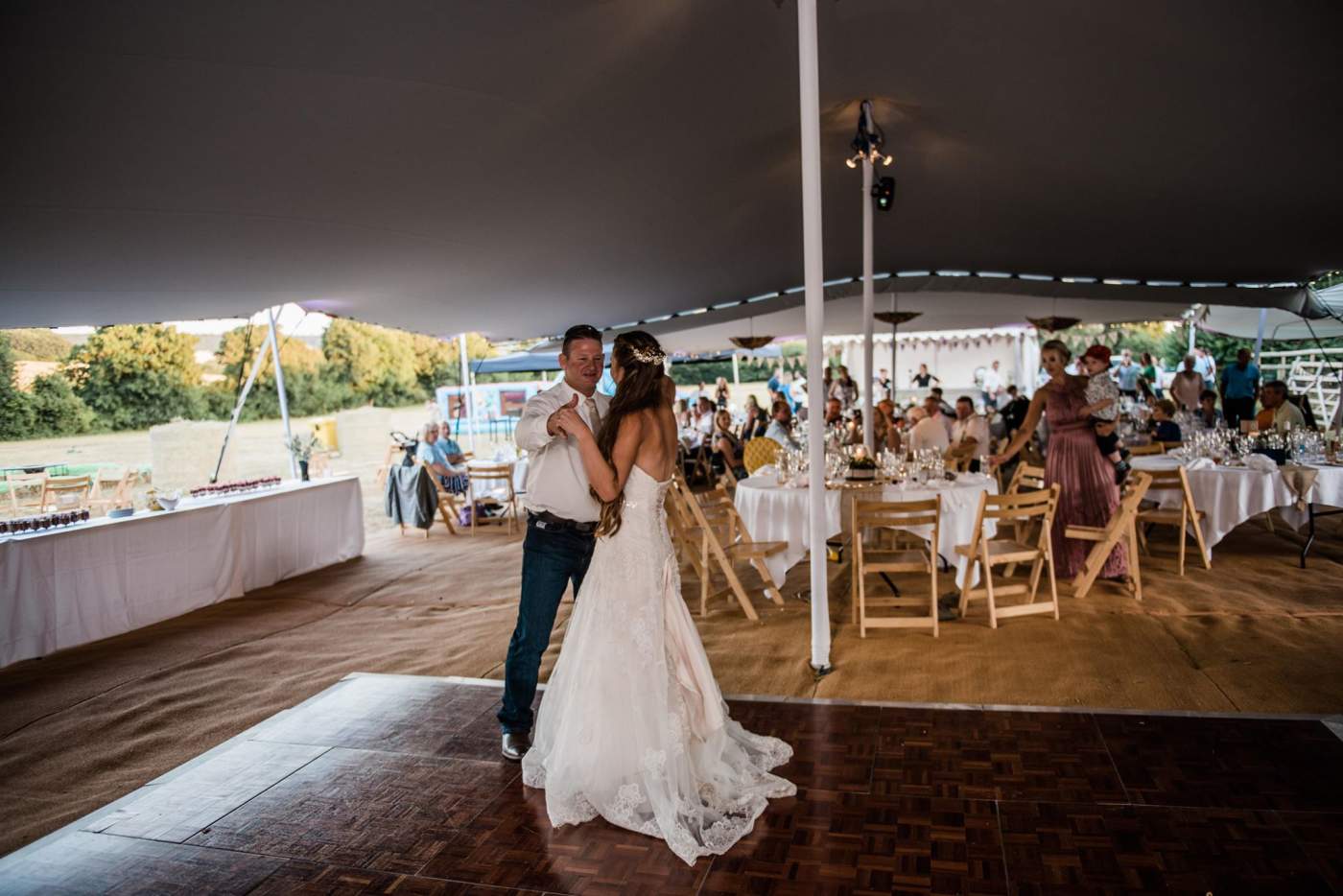 Let safety and fun share the stage  
Oh, how we've missed the atmosphere of live music! If you would like a band (or other staged entertainment, such as comedy) at your celebrations, you will need to increase the size of your wedding or party marquee by at least one bay.
Not only will this provide the required space for the stage, but it will also allow your guests plenty of room to dance, sing and laugh safely.
Time Marquees can provide you with a variety of stage sizes. As a rule of thumb, we normally advise a 12' x 16' stage for a 5-piece band, or a 12' x 12' stage for a 3 to 4-piece band. You can also hire a stage as small as 8' x 4' for solo acoustic performances or a DJ. We suggest you consult the band or entertainer to find out how much space they need for their equipment and performance style.
Marquee linings are optional but if you do go with them, we recommend black ones behind the stage for a touch of extra drama. Curtains can be provided so that the entertainment can set up while guests are dining, before belting out their big intro or opening joke.
If your wedding or party budget needs to be spent elsewhere, you can hire one of our speaker systems for speeches and to play your own artfully curated playlists.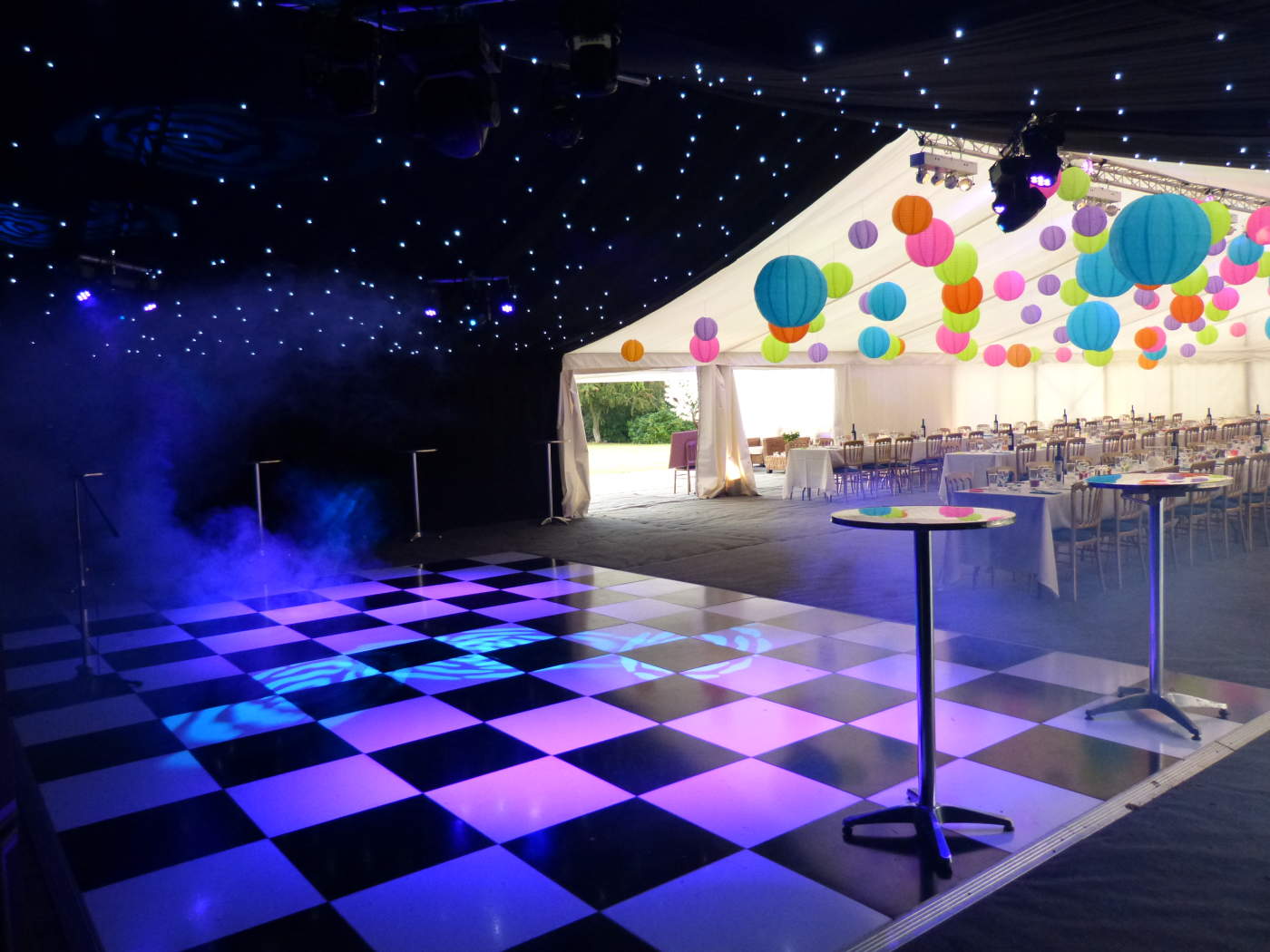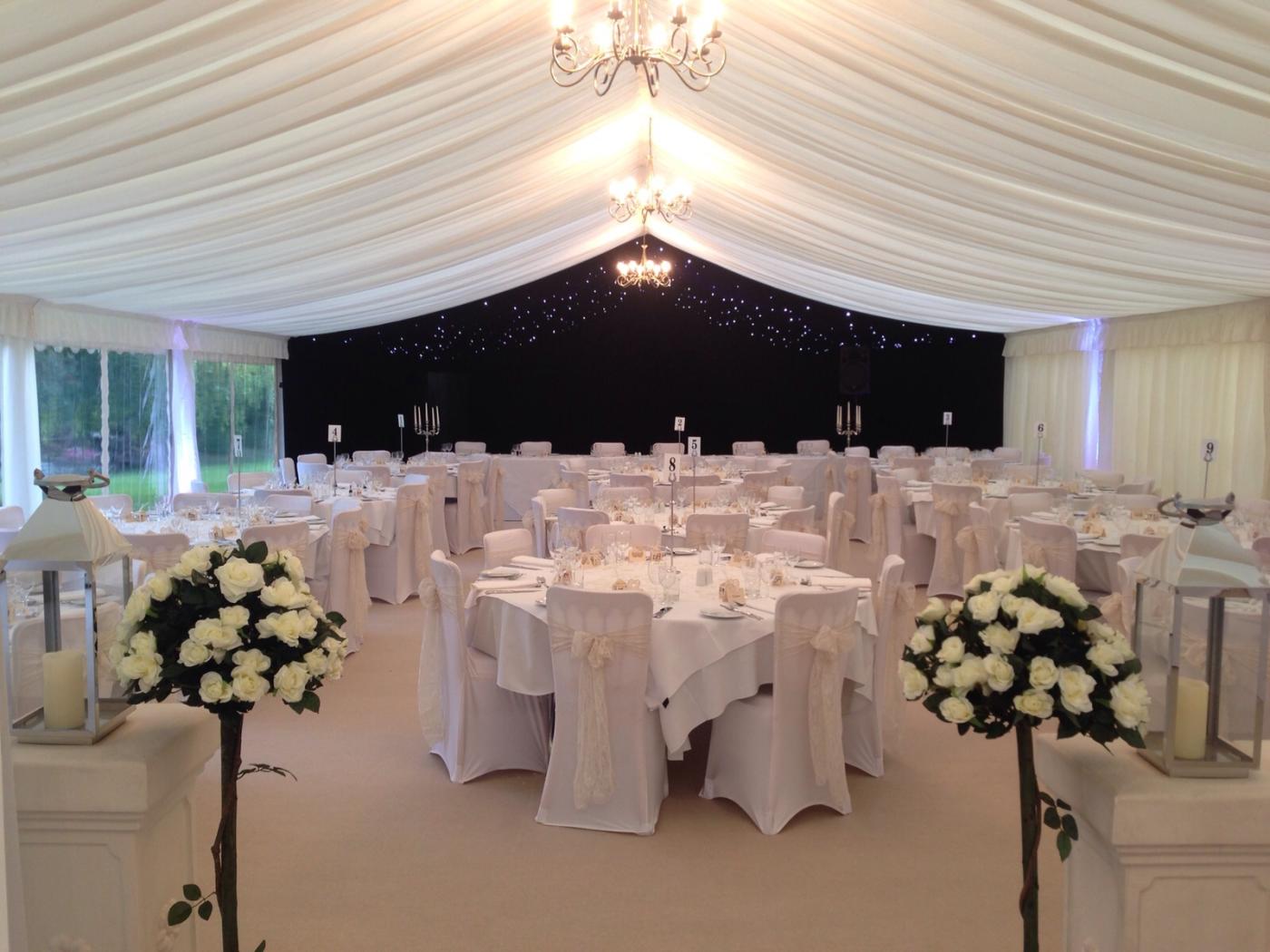 Get a dancefloor fit for moves like Jagger
While there's moonlight and music, love and romance…let's face the music and dance! When the tunes are going to be pumping at your marquee wedding or party, a dancefloor is essential.
Time Marquees can provide indoor and outdoor dancefloors in a variety of colours and finishes, such as oak parquet, black and white, or with LED lights.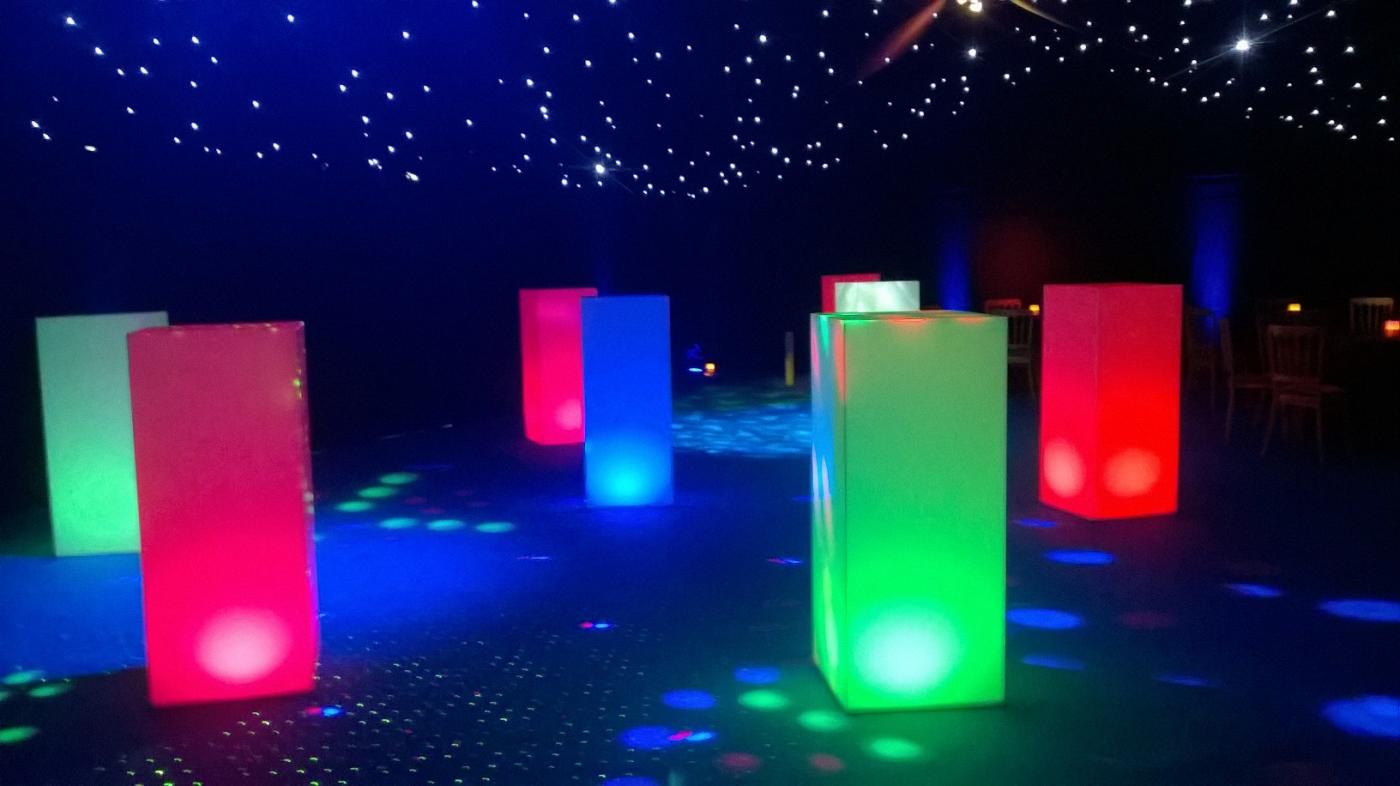 The placement of your dancefloor should chime with your wedding or party site, theme and itinerary. Our friendly marquee experts will visit your venue, chat through your plans and ideas with you, and advise on a suitable layout.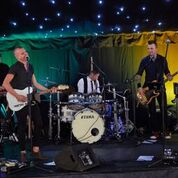 If you are having a band, we'll probably suggest the dance floor goes down at the 'stage end' of the marquee, perhaps sectioned off with our balustrades. For a DJ or a small band, consider having the dance floor in the centre of the marquee with tables surrounding it.
All our dance floor options are modular, so we can work something out to suit your guest numbers and the space available. All you'll have to worry about is practising those dance steps…
Light and laughter
The right lighting can really enhance your wedding or party entertainment. Using a clear roof and fairy lights, we can let the twinkling night sky shine above your dancefloor, to add a little extra sparkle to every shimmy and shake.
A huge variety of lighting options are available when you hire a marquee from us, including an 'all-singing, all-dancing' disco rig, pin spots, uplighters that change colour to the beat, hanging lanterns, big LED initial letters, and a good old fashioned mirror ball. We can also supply lighted cube seating and glow poseur tables for those who need to put their dancing feet up for just a moment.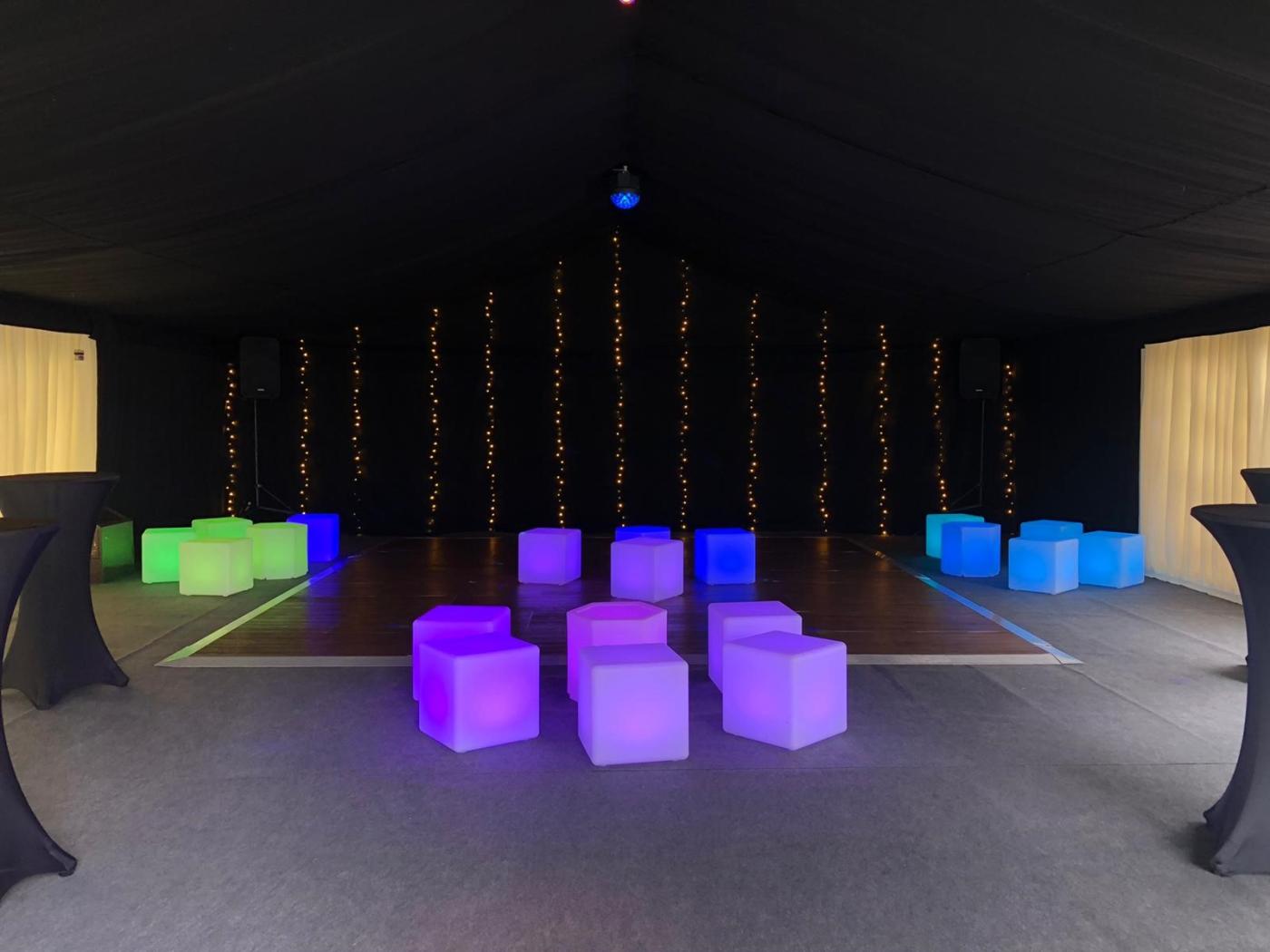 Party time
Time Marquees has over 20 years' experience of providing wedding and party marquee hire in Berkshire, Hampshire and Surrey. We have extensive knowledge of stages, flooring, lighting, heating, and ventilation for marquees – in all weathers and even in awkward spaces.
As for any awkward dancing…sorry, we can't assist with that! But we are certainly here to help you plan a memorable and entertaining celebration.
Call us on 0118 973 6444 or email sales@time-marquees.co.uk to discuss your wedding or party marquee hire requirements.