Keep your event warm and cosy in the colder months with a heated marquee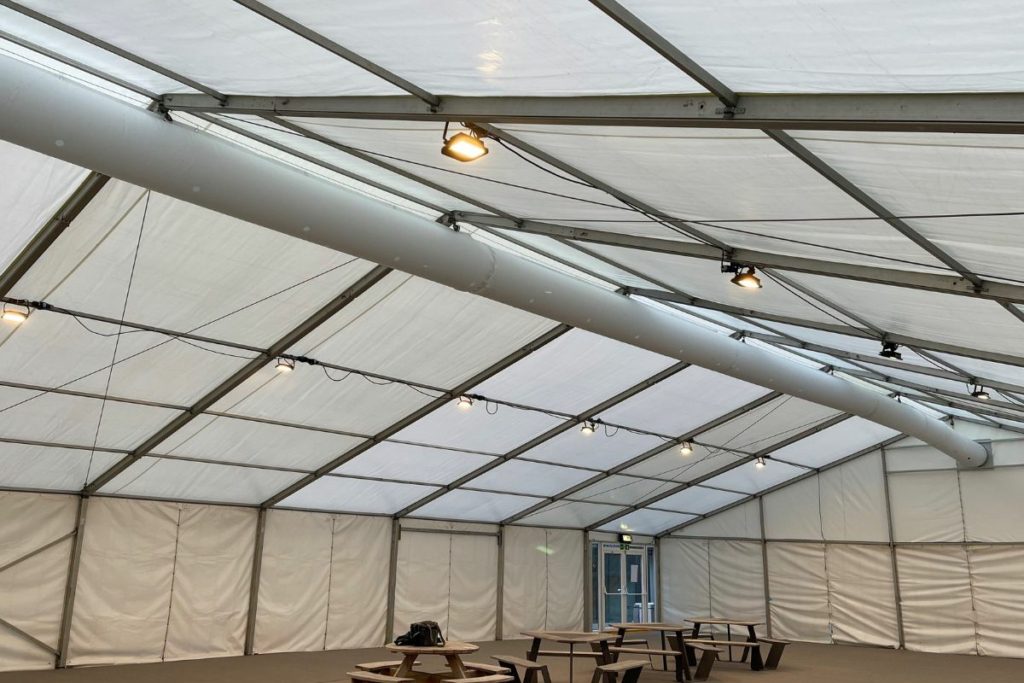 Although the days and nights might be colder and longer, autumn and winter don't have to be miserable, especially when there are so many festive occasions to celebrate. On the contrary!
If you're planning an event or party, remember that this is, in fact, the season of warmth, glow and snugness! You might have heard that the Danes call it "hygge",  by which they mean a quality of cosiness and comfortable conviviality that engenders a feeling of contentment or well-being.
Here in Berkshire in the UK, where our heated marquee hire company is based, we love the cosy vibes just as much as those Danes. Our family-run company has been providing marquees for events since the 1990s – through more chilly days and nippy nights that we can remember.
So, take it from us that, when it comes to hosting a memorable event during the colder months, hiring a marquee is an excellent choice.
When planning for your event, it's important to consider the experience of all your guests, including people with health conditions or impairments.
Time Marquees is an experienced marquee hire company and we have been supplying high quality marquees across Hampshire, Berkshire and Surrey since the 1990s. Our expertise covers weddings, parties, balls, graduation ceremonies, community and sporting events – and much more.
Our friendly family business is keen to support you in every way we can as you plan your event. We are keen to share our knowledge with you, to help create a more inclusive occasion with accessible marquee hire.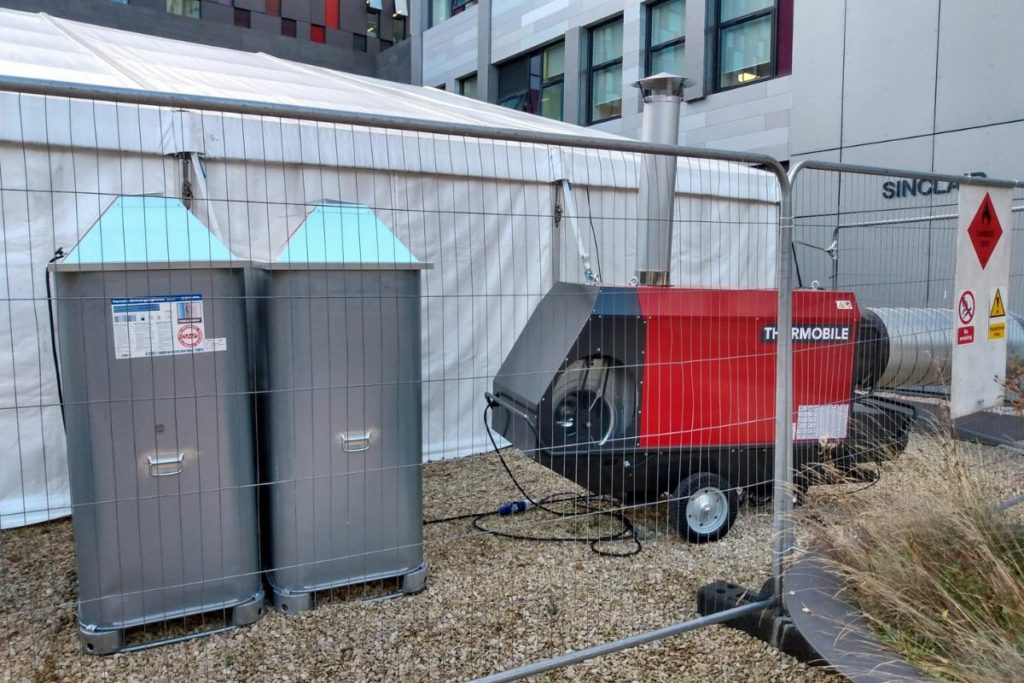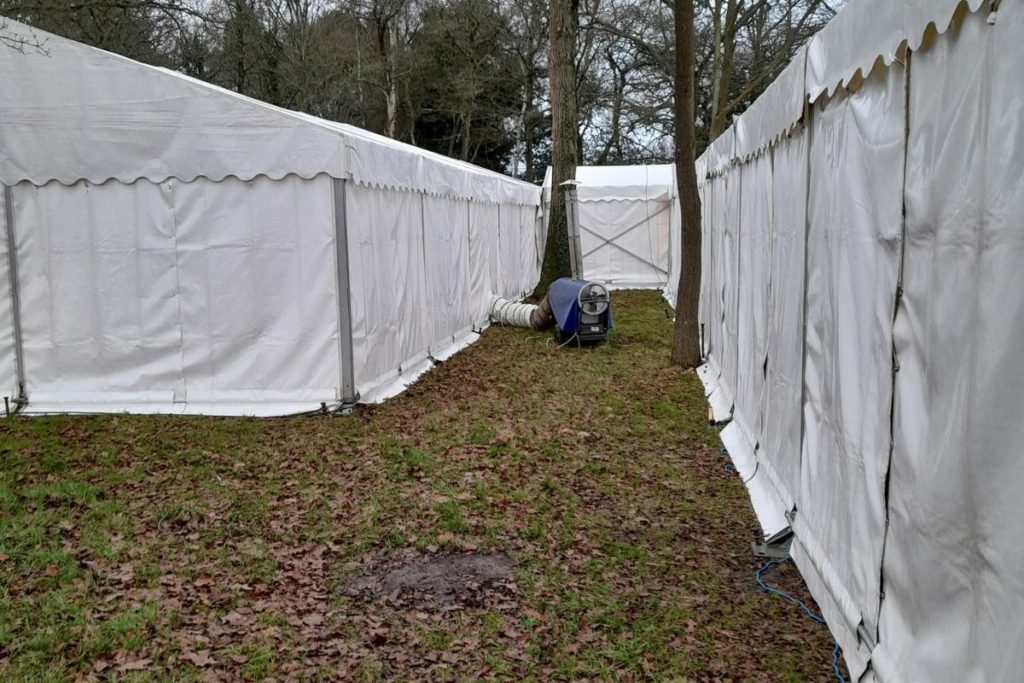 Heated marquees are so hot this season
Marquees are a hot trend for winter parties, year on year. They provide a blank canvas that you can transform into a warm and inviting space. They offer protection from the elements while allowing you to create a unique atmosphere with lighting, decorations, and seating arrangements.
Whether it's a winter wedding, a corporate gathering or a private party, heated marquees offer a versatile option that lets you utilise outdoor space from October to April, in just as much comfort as you could in the spring and summertime.
Worried that marquee heating might be difficult to regulate, smelly, noisy or even dangerous?
Think again. Here are some of the safe and effective marquee heating solutions used by Time Marquees…
Indirect heaters
Depending on the type of event and its duration and location, this type of heating is usually our main recommendation. The heater units themselves sit outside the marquee and heat is directed via ducting and discreet vents at floor level.
Integrated into the marquee design, you'll barely notice the system but you'll feel the benefit all the same.  The advantage of this system is that the temperature can be controlled throughout the event, thus maintaining optimum comfort whether guests are sat down to eat  – or dancing for hours on the dance floor!
Electric heaters
Electric heaters are a popular choice for marquee heating because they can be used anywhere where there is a power supply. Very efficient, they provide consistent warmth.
What's more, they can be strategically place them around the marquee to create an even distribution of heat. Our expert team can advise you on this.
Gas heaters
Gas heaters deliver heating fast when needed. Whilst they're usually suitable for larger marquees, gas heaters come in different sizes, allowing you to choose the one that best fits your marquee's dimensions.
We'll be able to guide you on this as part of your marquee event planning.
Creating warmth with boarded flooring and carpet
Marquee heating isn't all about the source of heat, it's about insulation too. Combine your heating system with boarded and carpeted flooring for a cosier feel.
We can supply boarded flooring to give your event an additional layer of insulation between you and the cold, damp ground beneath the marquee. Add a layer of luxury with some carpet on top – it that feels plush, looks smart and helps keep wintry drafts outside, where they belong.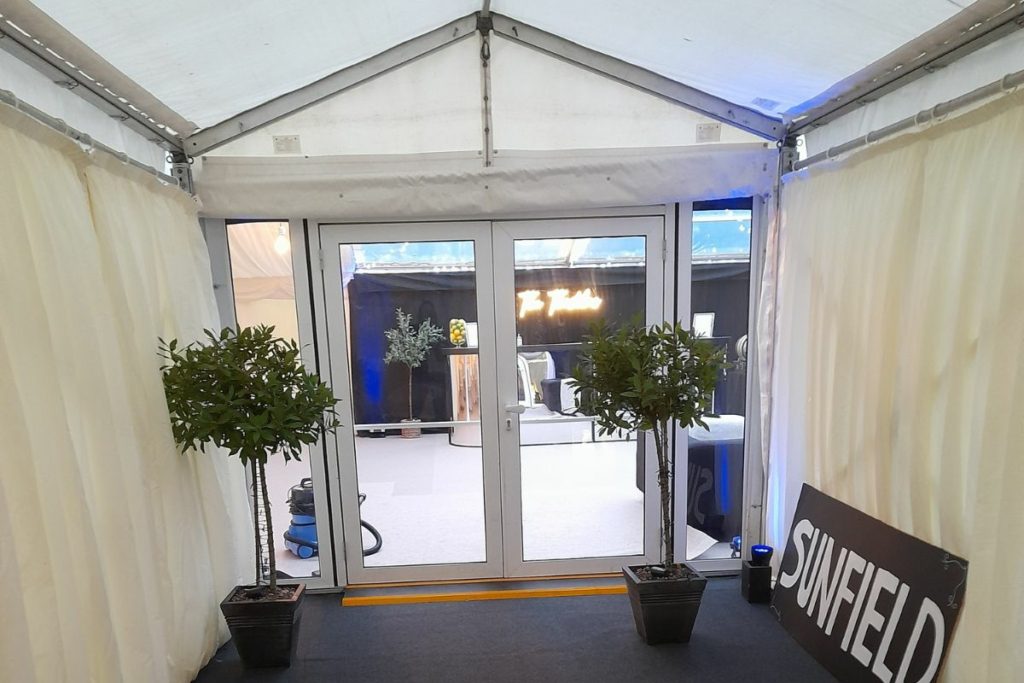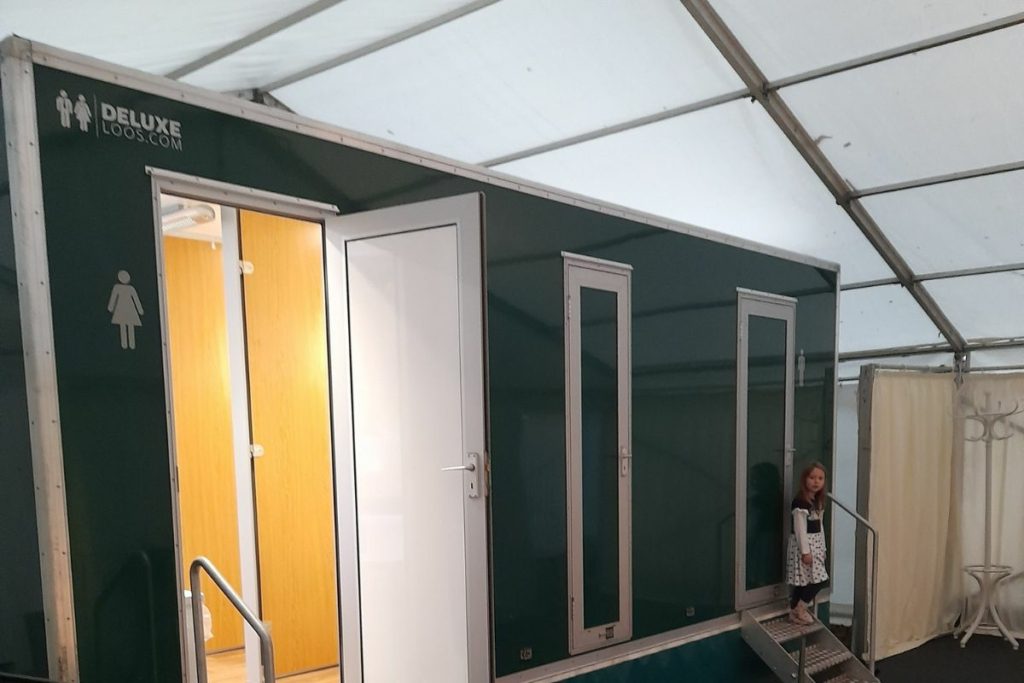 Shut the cold out with glass doors and reception spaces
Time Marquees can replace marquee door flaps with a set of glass double doors at the entrance, to prevent the elements sneaking into your event like an unwelcome guest.
You could also create a reception space to act as a barrier between the main entertaining area and the chilly outside world. This way, guests won't open and close doors directly into the marquee as they enter and exit, resulting in less warm air loss.
An added benefit of creating a reception space is that is can be used as a cloakroom. Only the hardiest of guests would turn up to an event in the autumn or winter without a big coat. Add in a few scarves, brollies and hats and you'll be glad of somewhere safe and out of the way to put them.
After spending time and money creating the perfect décor within your marquee, you won't want everyone's winter wardrobe strewn about the place.
Furniture and lighting for snug spaces
Marquees are very adaptable, so we are able to create separate zones or spaces which can be filled with soft furnishings, sofas and armchairs. We love using furniture to conjure cosy spaces for your guests to relax in. Cosy blankets are another small touch you might like to consider.
Imagine the type of cosy autumnal or winter space that you might want to create at home and try to replicate that in your marquee. It's possible to install realistic, faux fireplaces with LED displays. Nice warm coloured up lights can also help to create a magical feel for your event space.
A welcoming ambiance always warms the spirits. Soft, warm-toned lighting can enhance the atmosphere, making your event feel even more inviting. We'll explain how to create a sense of warmth through light.
Keeping you cosy with heated marquee hire for your event
It's essential to consult with marquee hire experts to determine the appropriate heater setup for your specific need, to ensure safety, comfort and efficiency.
When you hire a heated marquee from Time Marquees for an event in the colder months, we'll provide a full consultation that explores fantastic ways to ensure your marquee stays toasty and inviting, even when temperatures drop.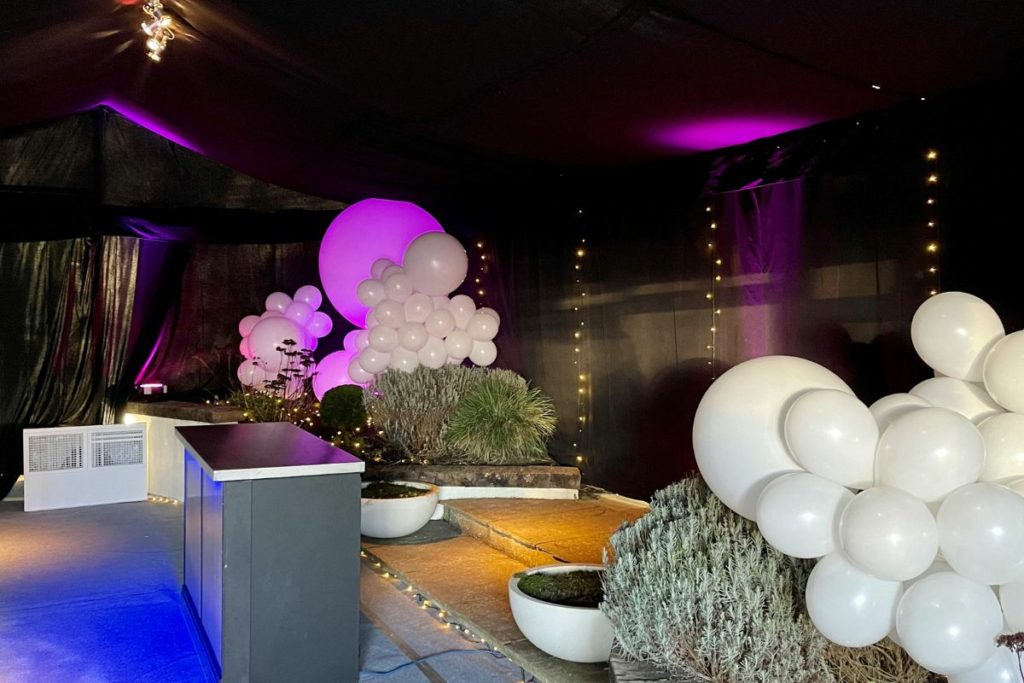 Ready to warm up for your autumn or winter event? Let's get planning! Time Marquees is here to assist you with all your heated marquee hire needs, so don't let the chill put a damper on your plans. Get in touch with us today and embrace the warmth and comfort of a heated marquee.