Planning a birthday party after lockdown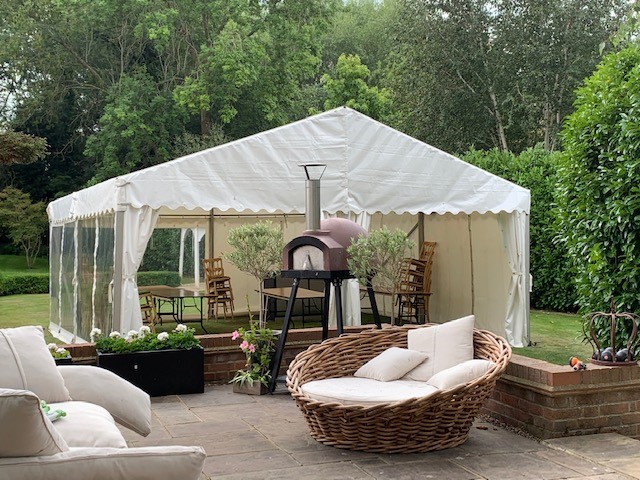 A roadmap for easing COVID restrictions in England has been announced and it looks like the party planning can begin again…
Party marquee hire for birthdays in Berkshire, Hampshire and Surrey – as well as anniversaries, weddings, christenings and events – is what our family business has been renowned for over decades, so we couldn't be happier to glimpse some normality on the horizon.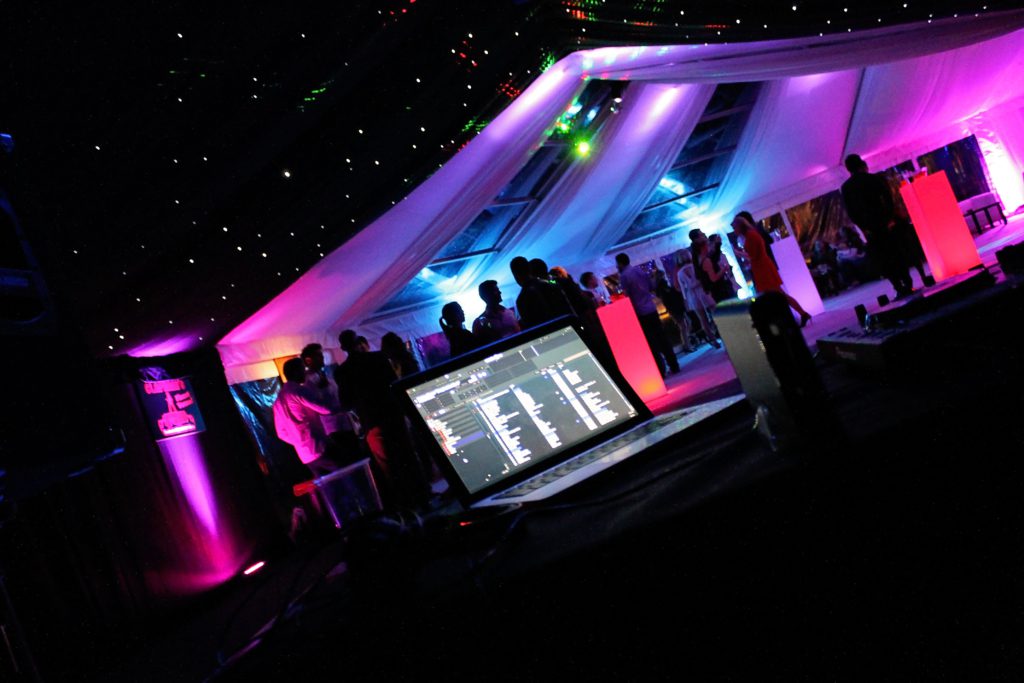 Dates to remember
Have you or a loved one got a special birthday coming up? Or perhaps you're looking back over 2020 and thinking of having a belated 18th celebration, postponed 21st bash, delayed 40th gathering, or that shelved 70th soirée?
Here are some dates you'll need to be aware of if you're thinking about having a party in 2021:
29 March – you should be allowed to meet outside with one other household or within the "rule of six", including in private gardens

17 May – people can meet in groups of up to 30 outdoors, and six people or two households can meet indoors

21 June – there should be no more legal limits on the number of people who can attend parties indoors or outdoors
All dates are subject to conditions set by the government being met – such as the vaccine rollout going to plan.
Lockdown rules will be lifted gradually but that's ok – it just gives us more time to plan for all the parties we've been dreaming about, and to make sure they happen safely. Even though the situation with COVID-19 looks set to improve, some safety measures will still need to be put in place to protect vulnerable guests.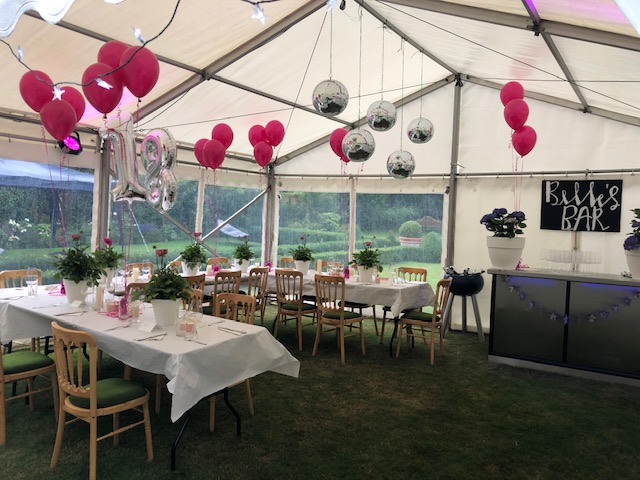 The benefits of marquee hire for birthday parties
One of the first decisions you need to make when you're planning a birthday party is where to have it. Marquee hire opens up a whole world of options because it allows you to create a covered party space just about anywhere, in any weather, from a beautiful field in the English countryside to your own home or back garden.
Now that safety is forefront in all our minds, you might want to hire a marquee even if you're having a party inside (at home, or in a pub or restaurant for example) because it will give you some additional space and a more ventilated setting.
Our experienced team makes light work of any awkward spaces, so don't worry if your desired location has an uneven surface. We don't see many things as an obstacle and can even incorporate trees, ponds, bushes and statues into your overall layout.
Party marquee hire marquee options include:
Clearspan marquees– these can be as simple as roof only (with clear or white PVC roof sheets) with no sides to allow air flow, or closed sides that can be open or shut. Choose from a variety of sizes from 2m to 15m wide and any length
Stretch tents – these long, open-sided structures flow with the landscape and have a more rustic look and feel that might suit your party location
Pagodas (also known as Chinese or witches' hats) can be standalone or linked together to create a larger space. Available in 3, 5 and 6 metre squares or rectangular 3m x 5m
The pagodas and clearspan marquees can be installed on a hard standing and weighted down, making them suitable options for a patio or car park.
When you choose Time Marquees for your big birthday party, we'll do a full site visit and advise you on the best option for your setting, theme and number of guests.
Heating, air conditioning, ventilation, lighting, flooring, toilets and sanitisation points can all be made part of the brief – just tell us what you need.
Post-pandemic birthday party inspiration
COVID-19 has significantly changed the way we socialise and celebrate. Even when face-to-face parties can happen again, they will probably look a bit different and will need to incorporate some safety elements. It's possible that not all guests will have been vaccinated and some might be clinically vulnerable.
Rather than allowing any continuing safety measures to cast a shadow over your birthday plans, why not take a brighter view and embrace these party trends for 2021?
No buffet, no problem! Try picnic baskets, street food trucks serving 'take-aways', or individual mini-hampers filled with a classic afternoon tea instead
Live-stream your party to those that can't be there in person, or do a video-link at a key moment such a toast or speech
Themed or personalised face masks and hand sanitiser – send them out with your invites or include them as part of a carefully curated gift bag
Set up a photo-wall to encourage guests to share good times with virtual guests via social media
If you can't have live entertainment (or choose not to), ask guests to request songs that remind them of you (or from your year of birth) for your birthday playlist. Another hilarious idea for entertainment is to invite guests to take part in a talent show…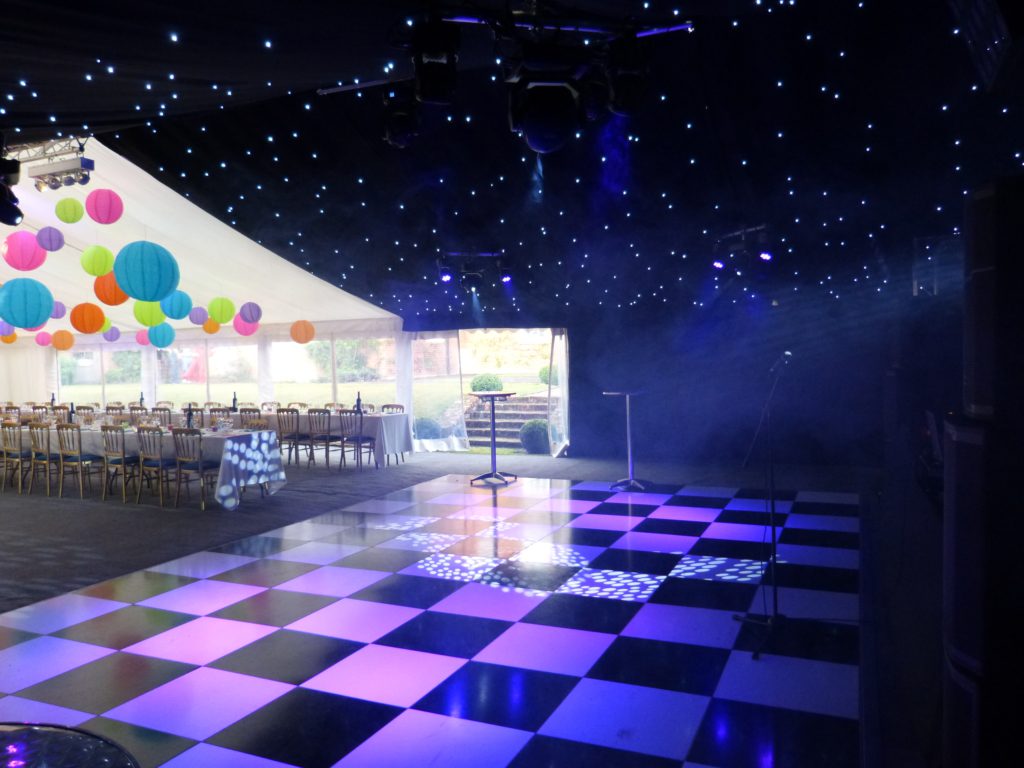 Happier birthdays are just around the corner
Now that you know roughly when your can have your birthday knees-up and you've got a few ideas up your sleeve, you can look forward to celebrating with your friends and family in 2021.
We advise you to keep up to date with any changing rules in your local area but rest assured that, here at Time Marquees, we'll always try our hardest to be flexible if circumstances should change.
IIt's almost time to party again. Looking for birthday party marquee hire in Hampshire, Berkshire, Surrey, or the surrounding areas? Let's throw a safe celebration to remember. Call us on 0118 973 6444 or email sales@time-marquees.co.uk