3 Benefits of marquee hire for socially distanced weddings and summer parties
Good news at last! After being banned since 23rd March, weddings of up to 30 people will be allowed to take place in Hampshire, Berkshire, Surrey and across England again from early July, as part of the easing of lockdown restrictions. About 250,000 weddings take place in the UK each year but coronavirus has sadly scuppered the plans of many couples in 2020.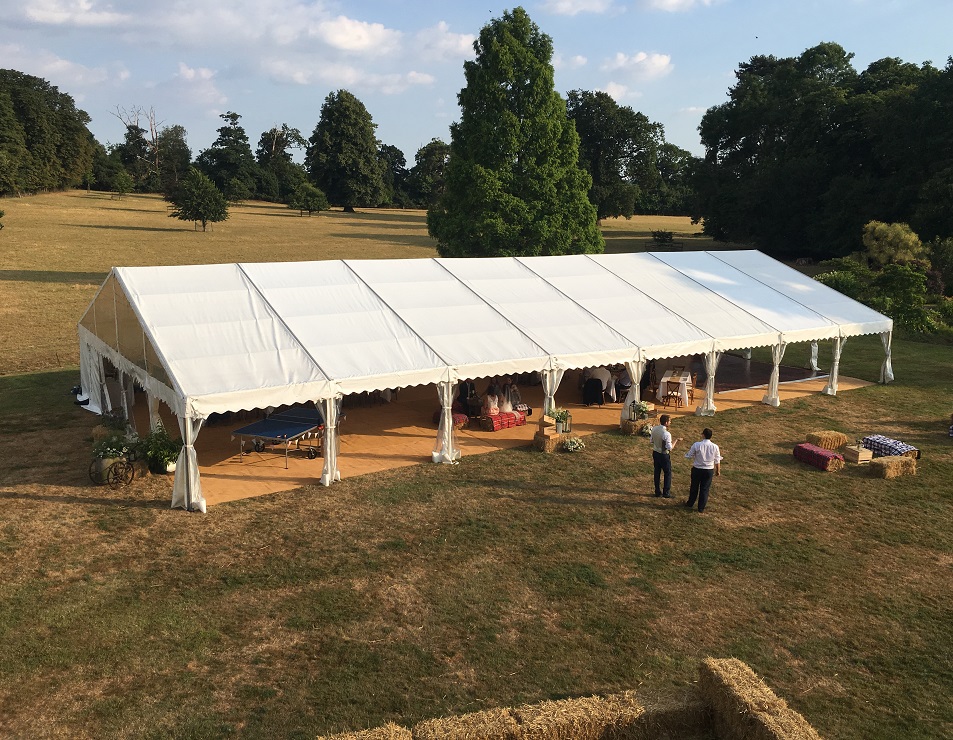 We can start to think about parties too, as rules gradually relax around who else we can spend time with outside our own household. As summer gets underway, this is a relief for all those with big birthdays approaching, or other occasions that they have been hoping to celebrate with their loved ones.
Many of you will be thinking about belated celebrations for milestones you haven't been able to mark due to having to stay home for the last 3 months.
Let's celebrate, safely
Despite some return to 'normality', we are living in a rather different world and organising a socially distanced event poses several challenges. With some degree of precautionary measures necessary for the foreseeable future, many are asking how they can celebrate in a safe yet fun and inclusive way.
Luckily, there is a solution for all those planning socially distanced weddings and summer parties… Step forward, the mighty marquee!
Yes, even if you weren't originally thinking of a 'marquee-style event', outdoor structures such as clearspan marquees, stretch tents, and pagodas can make the difference between being able to have your event, or not.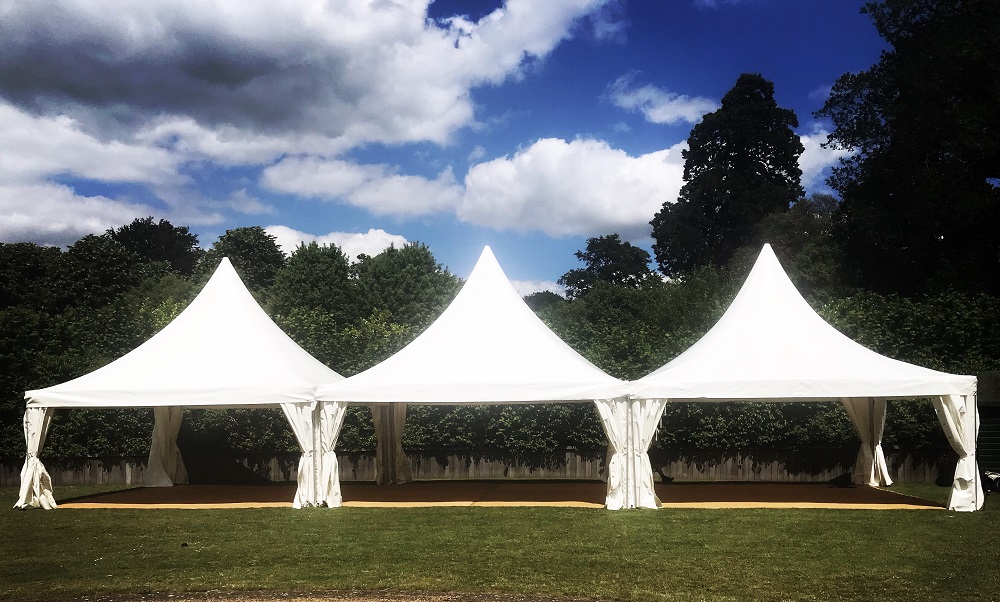 Here are some benefits of marquees for socially distanced weddings and summer parties:
More space, more flexibility
The numbers of people who can attend a wedding or party is currently rather limited but a few weeks ago it was non-existent, so the situation will hopefully continue to improve in the coming weeks and you'll be able to invite more guests.
Planning to have a party at home when it's possible? Unless you're fortunate enough to have a huge property, there might not be room for everyone to have a knees-up at a suitable distance. Marquees will extend the space you have so that you don't have to leave anyone of the list. Your garden, patio or driveway can become a temporary extension of your home.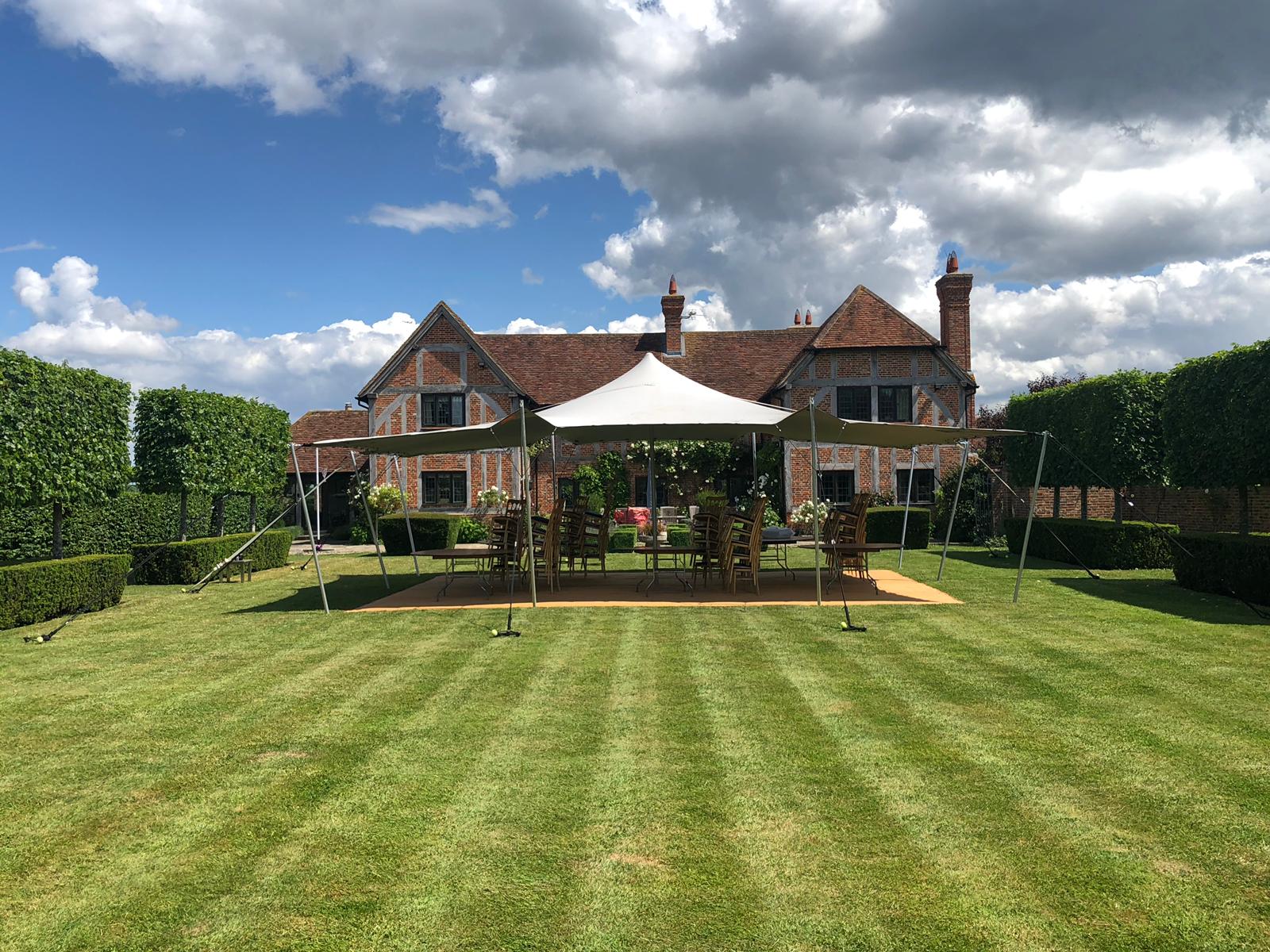 Same goes for smaller wedding venues. Hiring a marquee creates the extra square footage that you might need to wed, feast, relax, drink, and dance safely (oh, we do hope we'll conga again one day).
Space will be a major consideration for those of you who want to invite elderly or clinically vulnerable friends and family to your celebration. The beauty of marquees is their modular nature, so there is scope to create a safe 'zone' for those who need to shield – within the wider scheme of your event. Clear panels and matching furniture/décor mean they will still feel very much part of the atmosphere.
Extra shelter
COVID-19 has made outside gatherings preferable because germs are less likely to spread in the fresh air. But the virus is not the only cloud hanging over us – there's always the unpredictable UK skies to think about!
The all-weather nature of marquees is one of the reasons they've always been a perennial favourite. They offer shade in blazing sun, and warmth and shelter against cold, rain and wind.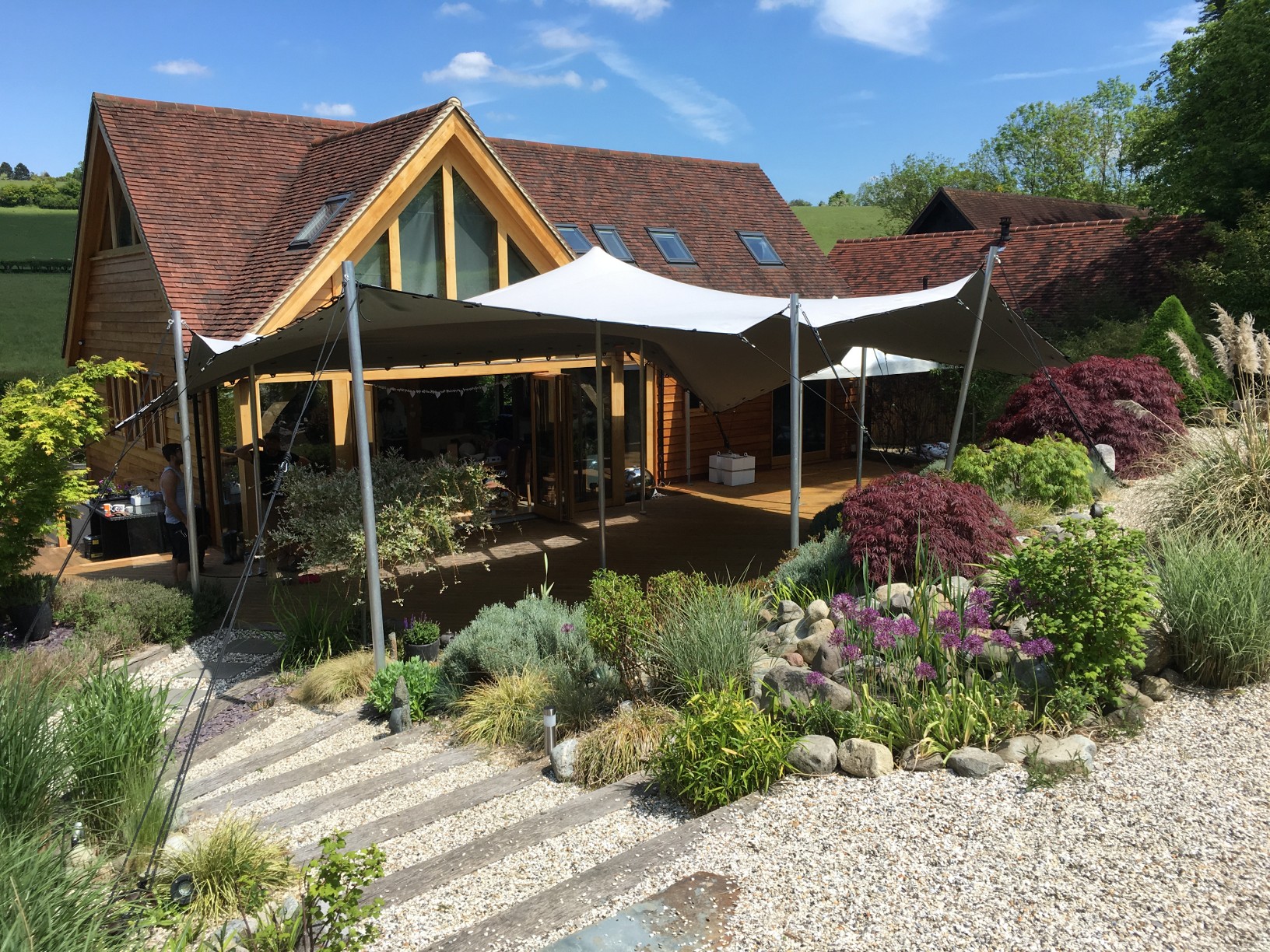 Hiring a marquee for your wedding or summer celebration means you can hold your event 'outdoors' but with confidence and comfort of an indoor venue. Our experts will be able to take care of heating, lighting and ventilating the area safely.
Marquee hire makes so much possible, in a time when it feels like most things are impossible. Want a covered bar in the middle of field? A dancefloor on a hill? A tearoom in an orchard? A live band on the beach? Our clients are amazed at the awkward and ordinary spaces we can turn into places where wonderful memories are made, and sad ones are forgotten.
Additional hygiene facilities
Hygiene has obviously always been vital, but it has never been higher on the to do list of every event organiser than right now. From birthday parties in Basingstoke, to weddings in Wokingham, to anniversaries in Andover – one thing everyone will need to do when gathering socially is keep it clean.
A small pagoda can house a hand sanitisation point or freestanding handwashing station. Undercover structures next to or around portable toilets will allow your guests to queue at distance for the loo without getting cold and wet. What's more, these spaces can be dressed as beautifully as your venue, so that they remain discreet yet accessible.
Time Marquees offer a range of other services as well as marquee hire.
We'll meet again…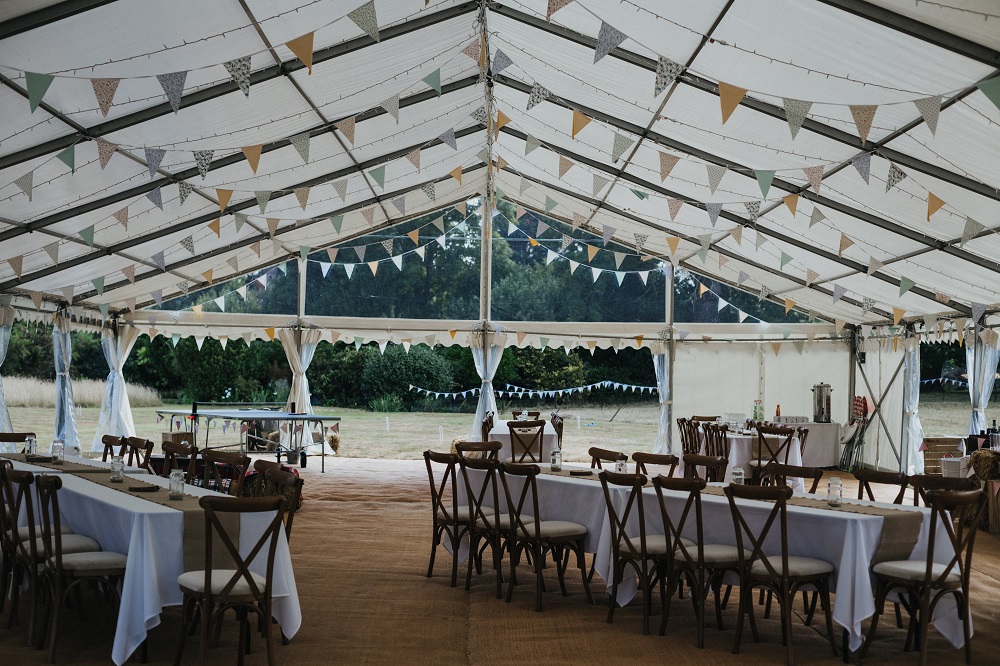 This pandemic has changed the way we socialise dramatically, but there is light at the end of the tunnel. Resourceful solutions such a marquee hire mean we can start to make practical plans for happier times, whilst minimising risk to the health of those we've waited so long to raise a glass with again.
Time Marquees has over 20 years' experience of providing marquee hire across Berkshire, Hampshire and Surrey. We're here to help you plan a socially distanced wedding or summer celebration with greater ease. Call us on 0118 973 6444 or email sales@time-marquees.co.uk to discuss your requirements.