Weddings are on the way back: Bigger, better, and safer than ever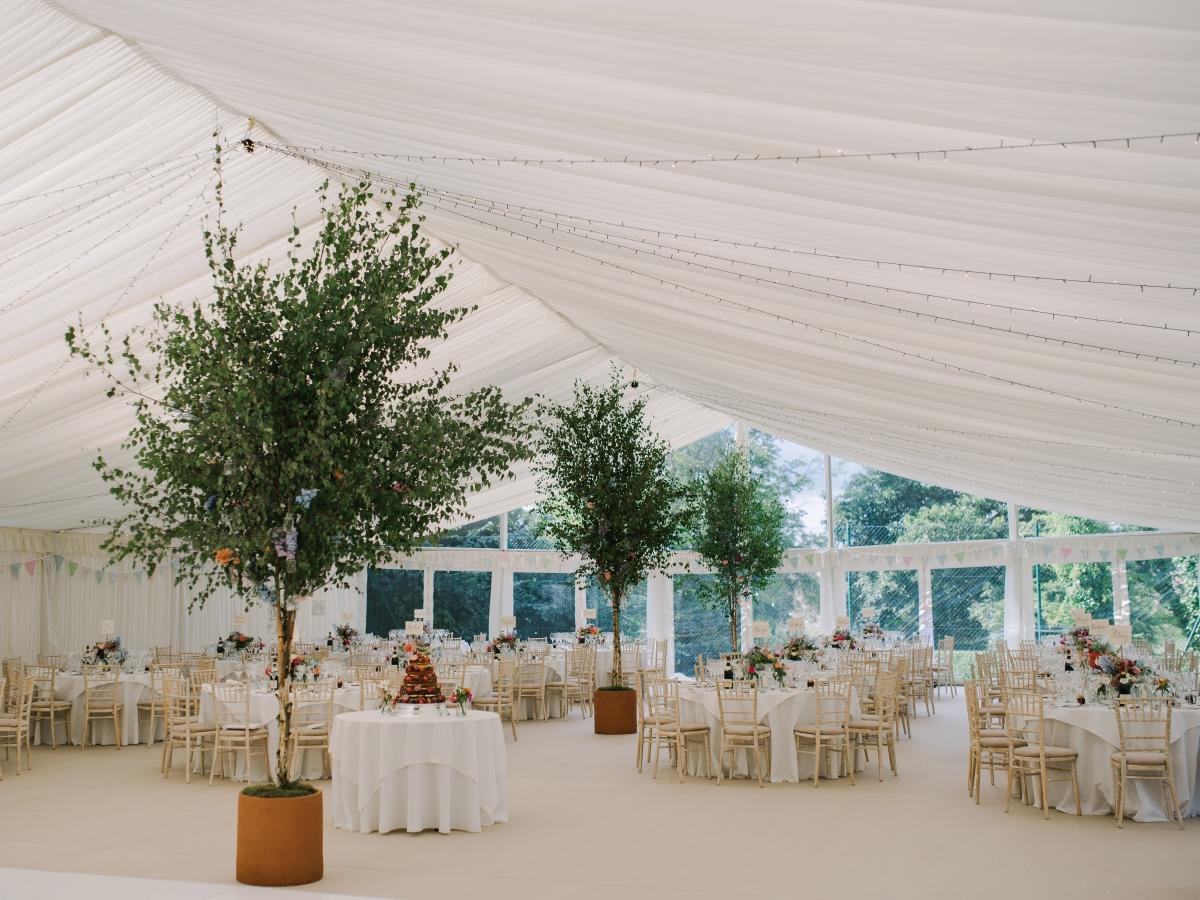 21st June marks the longest day of the year, and in 2021 it should also be one of the most exciting! The government roadmap out of UK lockdown gives this midsummer mark as the day when guest numbers at weddings will become unlimited.
Here at Time Marquees, a wedding marquee hire service in Hampshire, we can hardly contain our joy at the thought of celebrations resuming. The world needs positivity right now and weddings are a reminder of love, friendship and family – the things that matter most in life, now more than ever.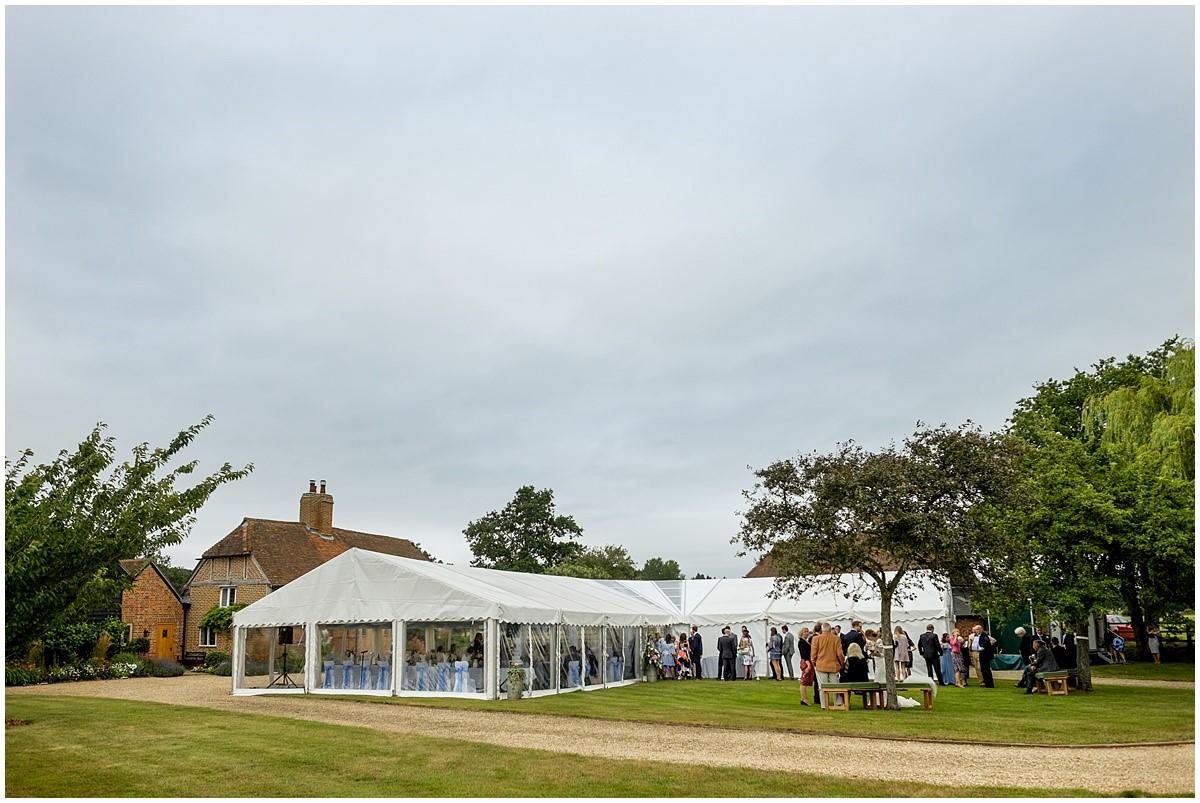 Thousands of "I dos" on the horizon
We certainly aren't the only ones hopefully clutching our confetti and dreaming about big hats. It seems as if all you couples out there are eager to finally get your nuptials booked in, or re-booked. Our team has seen an influx of enquiries from brides and grooms who had to postpone their wedding last year.
Leading UK app, Bridebook, crashed after the roadmap announcement due to a sharp, sudden rise in traffic. Couples raced to book wedding venues, with traffic up 720% as a whopping 23,112 couples logged in to resume wedding planning.
Over 500,000 weddings are expected to take place over the next year. If you 're one of the couples planning a larger wedding, safety will feature high on your agenda. The vaccination roll-out should allow us more freedom to celebrate, but precautions will still need to be taken.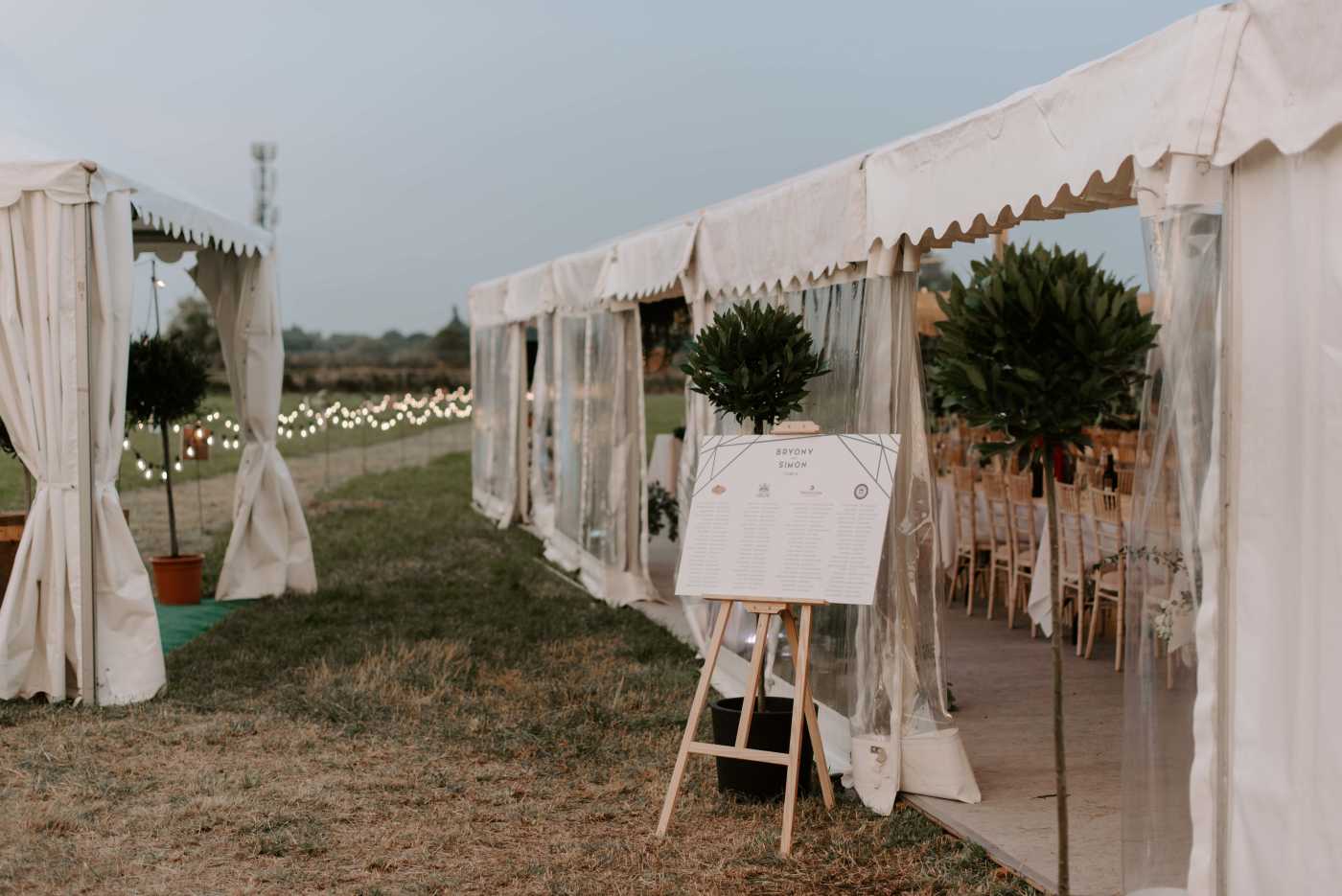 What Time Marquees is doing to give you peace of mind
One of the most fun parts of our job as wedding marquee experts is talking to couples about all their ideas, looking at mood boards and bringing their desired theme or aesthetic to life.
Marquees offer so much flexibility in terms of structure and décor. They can be erected in even seemingly awkward spaces and there are so many trends to be inspired by (or you can set trends of your own).
All that creativity must be balanced with practicality, which is a skill we have down to a 'T' after so many years in the wedding marquee business. Over the past few months, we have worked hard to update our practical skills with safety knowledge, ready to help keep you and your wedding guests safe.
When you work with us, we'll help make your special day as safe as possible by:
conducting a COVID-19 risk assessment of your chosen site and proposed marquee layout

advising on how we will keep the marquee safely ventilated – marquees by nature offer ample air flow

setting up pagoda marquee 'bubbles' adjoining your main tent, to protect vulnerable guests whilst still enabling them to enjoy the occasion

incorporating cleaning, handwashing and hygiene procedures in line with official guidance

installing the marquee 48 hours before your guests arrive

taking all reasonable steps to maintain a 2m distance when we set up and break down the marquee
Need to change your guest numbers?
Since the pandemic began, we have all been required to flow with the changes. It's understandable that you will be wondering what will happen to your wedding marquee booking in the event that circumstances force you to cut your guest list down.
Or perhaps you have been planning for a small marquee wedding but now want to scale up – the more the merrier!
The beauty of structures such as clearspan marquees is their modular nature, which really comes into its own in an age of unpredictability. Unlike most indoor wedding venues, we can expand or contract your marquee size depending how guest numbers change.
As a marquee hire company, we are just as flexible! Should you still be uncertain about numbers or concerned that restrictions will be put on your special day at late notice, rest assured we will do all we can to accommodate changes.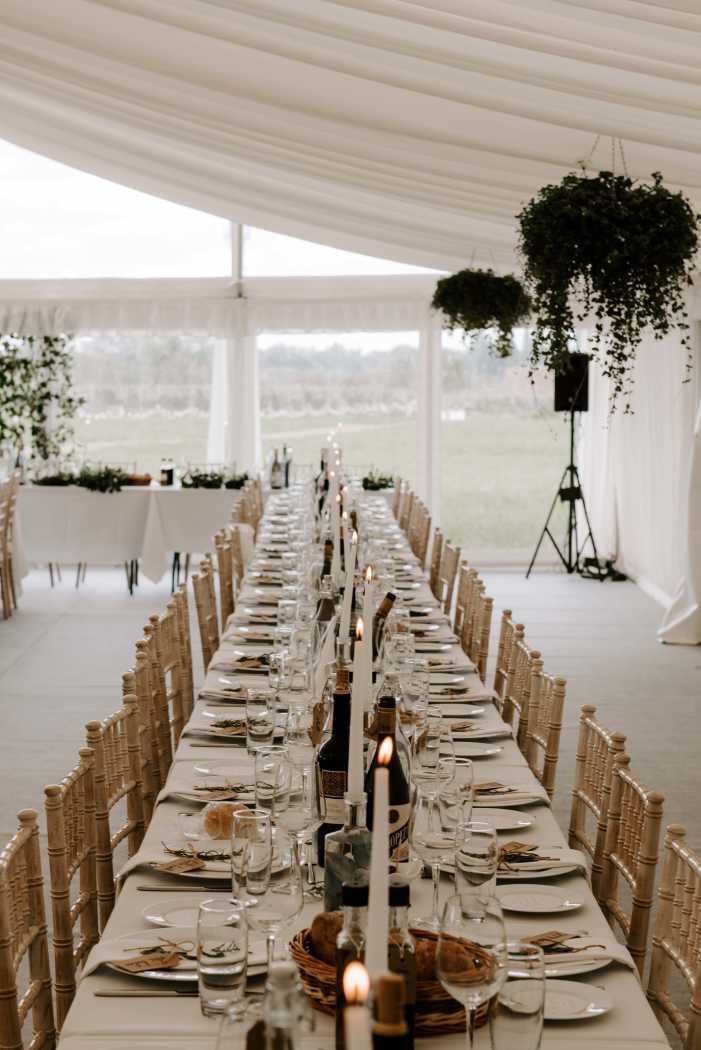 Let's celebrate
The return of bigger weddings is wonderful news for so many people: the newly engaged, those who've had to postpone their wedding, their nearest and dearest, and all the wedding suppliers like us who have been waiting to get back to doing what they do best.
It makes us feel like throwing a huge celebration – but we'll be even happier arranging one for you.
A marquee wedding can be as all-singing, all-dancing or as understated as you and your budget allow. Get in touch with us to talk about wedding marquee hire in Hampshire, Berkshire and Surrey. Call 0118 973 6444 or email sales@time-marquees.co.uk