Beat the chill this winter with party marquee hire
The days might be getting shorter but the list of parties we want to have, and people we want to see, is only getting longer.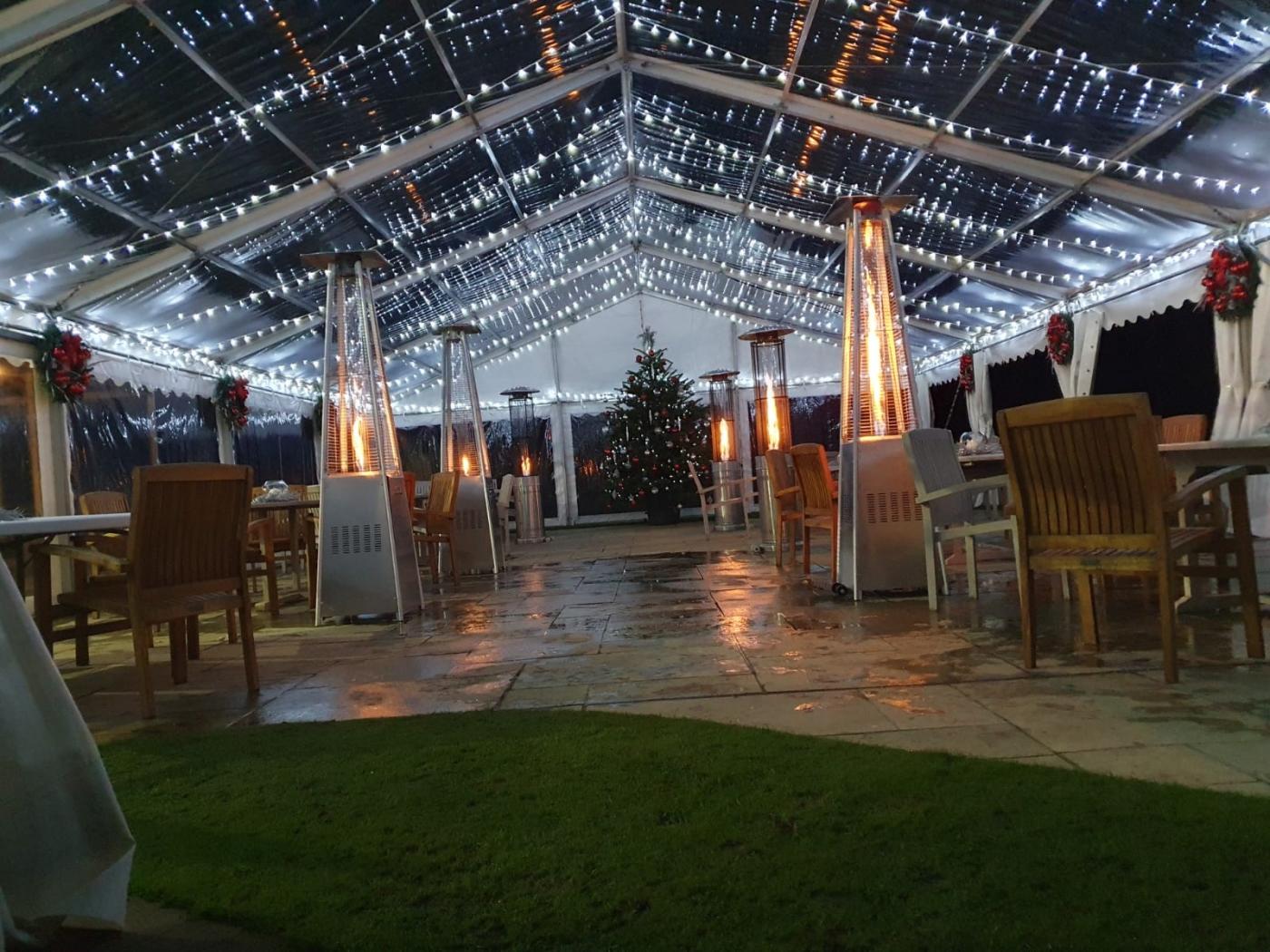 Halloween fright-fests, Bonfire Night gatherings, Solstice shindigs, birthday bashes, Christmas parties and winter weddings. Fake blood, pumpkins, toffee apples, hot toddies, buttery baked spuds, firelight, sparkling skies, cold noses, warm hugs, figgy pudding, birthday cake, mistletoe and romance – we're dreaming of it all, aren't you?
Yet, with the first frost approaching and the potential for blustery winds, freezing rain, and icy snow to contend with, planning a celebration for the autumn and winter months needs a bit of careful consideration.
COVID-19 is still present across the UK and the south east, so hygiene and safety will also be on your list if you're arranging a social event.
Marquee hire for autumn and winter parties and weddings
Over the past 18 months, marquee hire has become more popular than ever because it allows parties of all shapes and sizes to go ahead with adequate space and ventilation. Hopefully you're reading this blog because you're thinking about marquee hire for your winter celebration.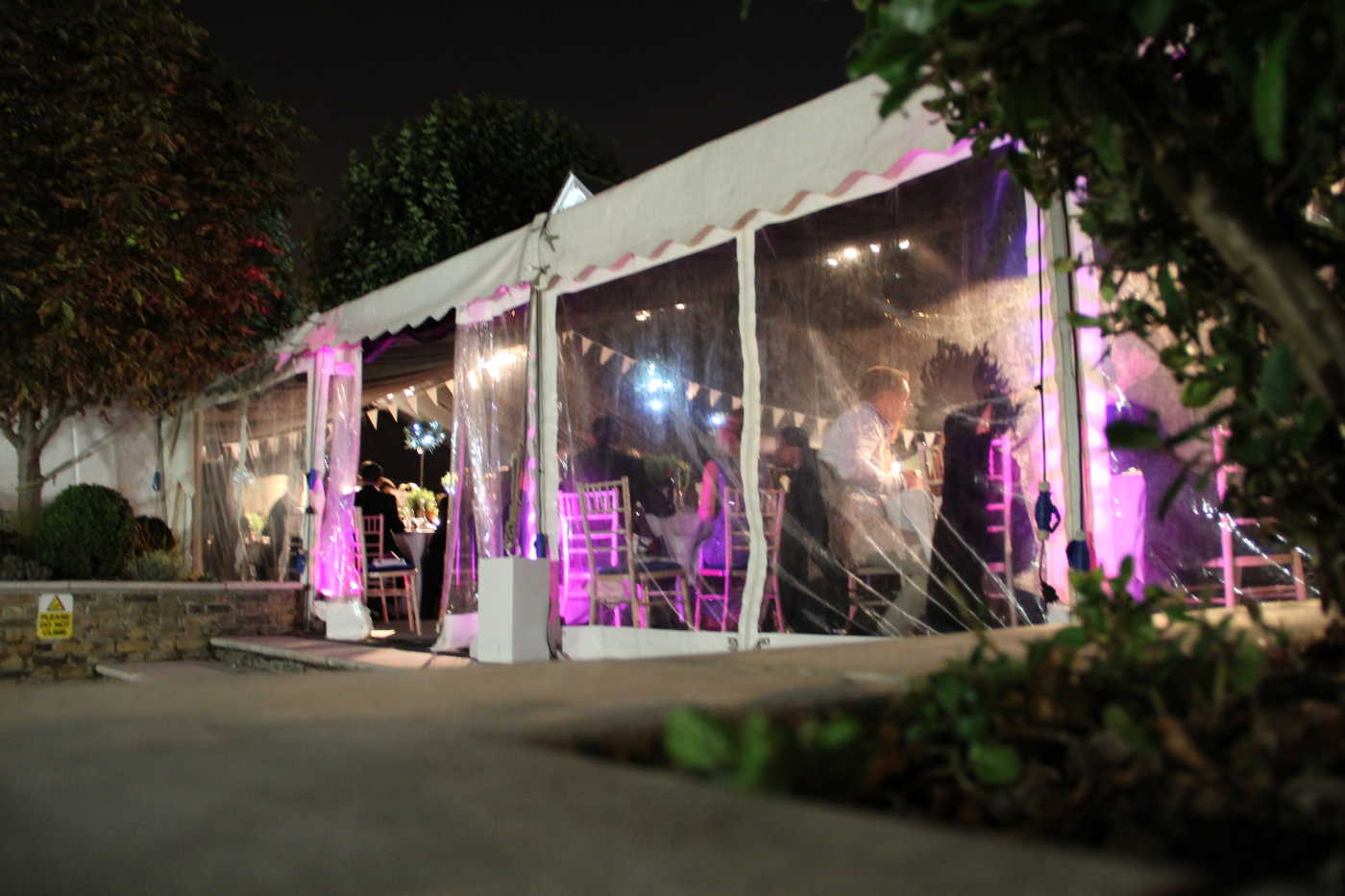 As the colder months approach, however, it's only natural that you might be worried that a marquee might not be warm or light enough for a party. And what about mud, glorious mud? Sadly, unavoidable in many outdoor settings in Britain.
Perhaps you're busy creating invitations and wondering whether to suggest a dress code of puffa jackets over party frocks, and wellies to match waistcoats?
Stop the press! No need to worry…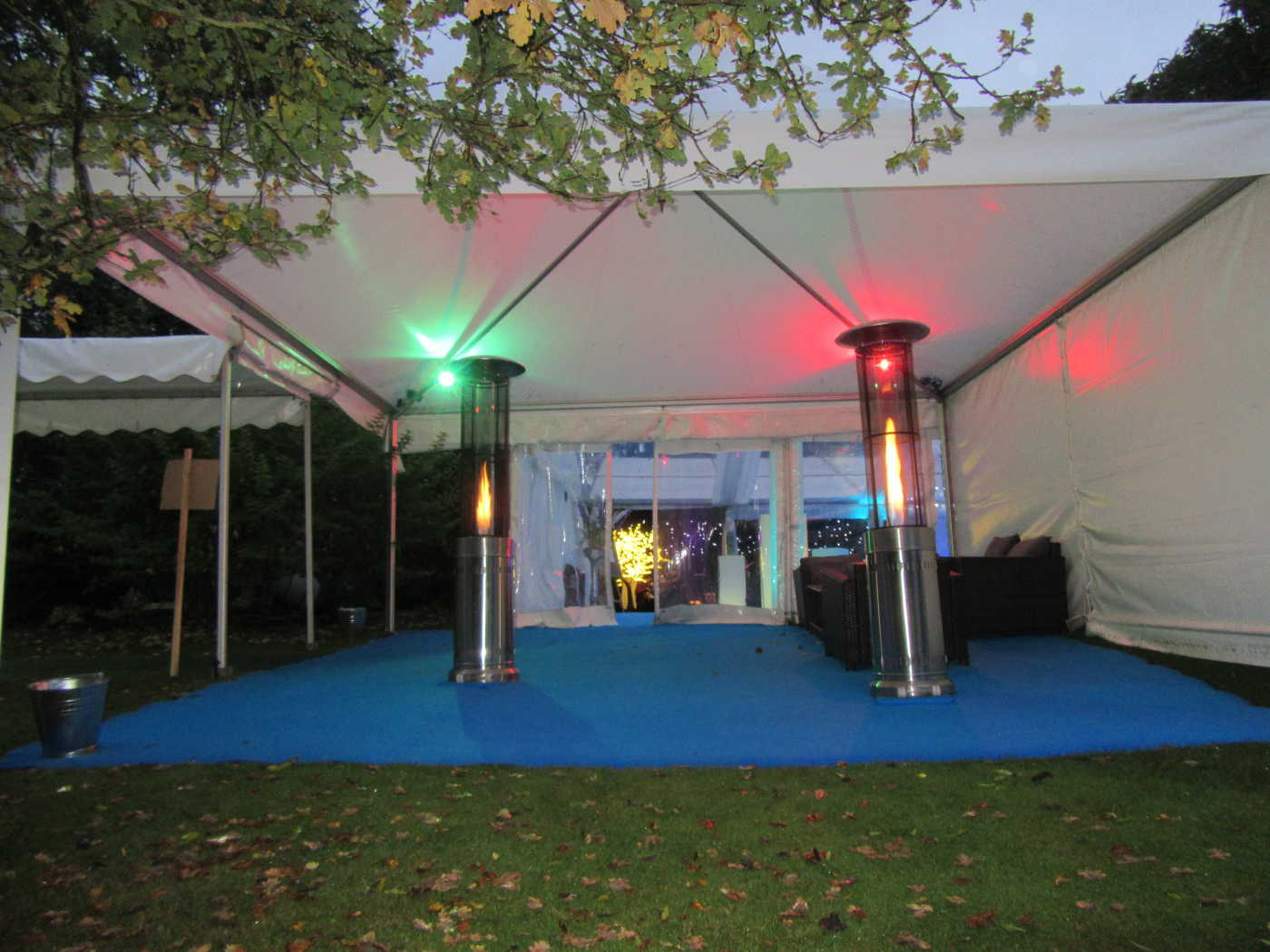 Marquees are…warm
All marquees are well-ventilated but an open marquee style, such a stretch tent, might be a preferable option if you have vulnerable guests and want to be super-careful.

In this case, we can supply patio heaters to make sure you and your guests stay warm whilst still reducing the risk of germs spreading.

We have a wide range of indirect warm air heaters, each with thermostat control to ensure people can enjoy the party at a comfortable temperature, whether fresh off the dance floor or just in from the cold.

Fire pits are another option for cold weather events. They create a stunning focal point around which people can eat, drink, dance and be merry.

As experienced marquee hire professionals, we will advise you on the appropriate heating for your marquee size/structure and the style of event that you have in mind.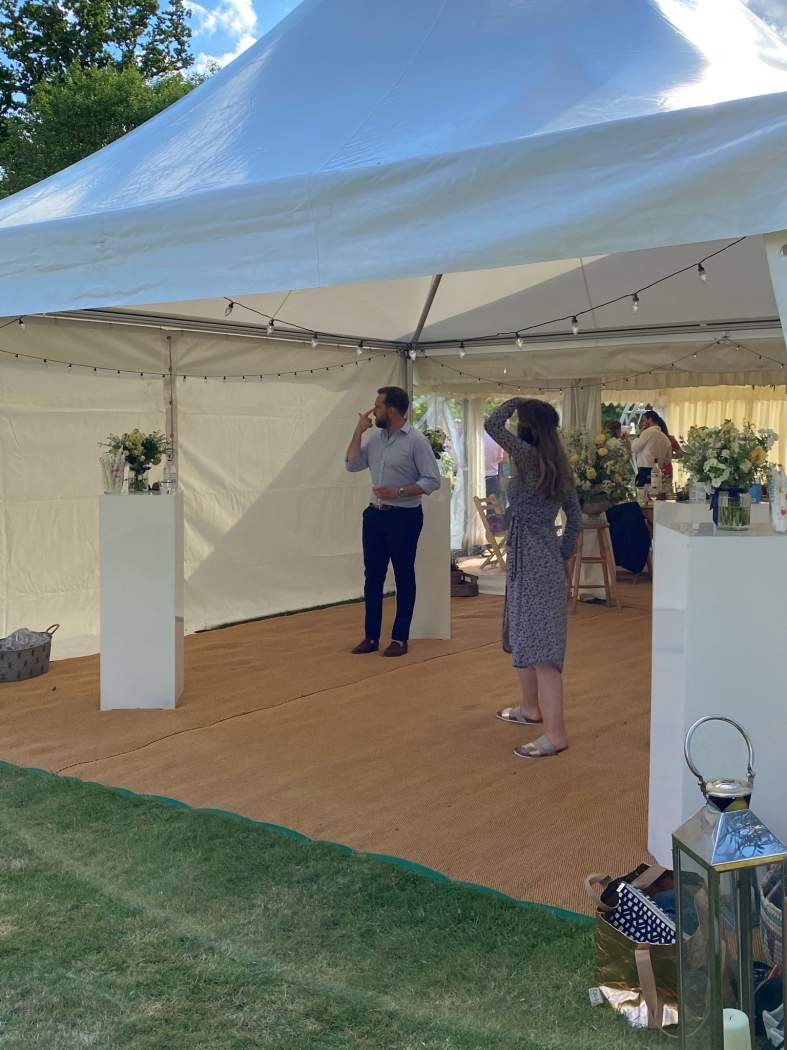 Marquees are…dry and sturdy
Our marquee structures are built to withstand the elements. Winter inevitably leads to wet ground A.K.A. MUD! Therefore, hard flooring will be required under the carpet in your marquee, to firm up the ground and stop any slips, falls and sinking stilettoes.
Time Marquees offer a range of flooring options, from plastic event floors, to boarded and cassette flooring. The latter raises up the floor and gives a level and firm surface, despite any awkward uneven ground at your chosen site.
Nobody need worry about a ruined blow dry or flyaway toupee when nature calls. Our experts can place the toilet trailer inside with a covered, floored walkway.
A trackway is also recommended for guests that are parking in a field / grassy area so that cars don't get stuck in the mud at the end of the night. You probably made friends with the local farmer before putting on your event – and you'd no doubt like things to stay that way!
Marquees are…beautifully lit
Darker nights require brighter lights. From chandeliers, to pin spots and uplighters, we can advise on and supply stunning atmospheric lighting to fit your party theme, marquee type and site. That includes outside lighting to enable your guests to safely access and exit your marquee.
A clear marquee roof with the twinkling fairy lights across the top looks particularly magical – and you'll get to see the stars too.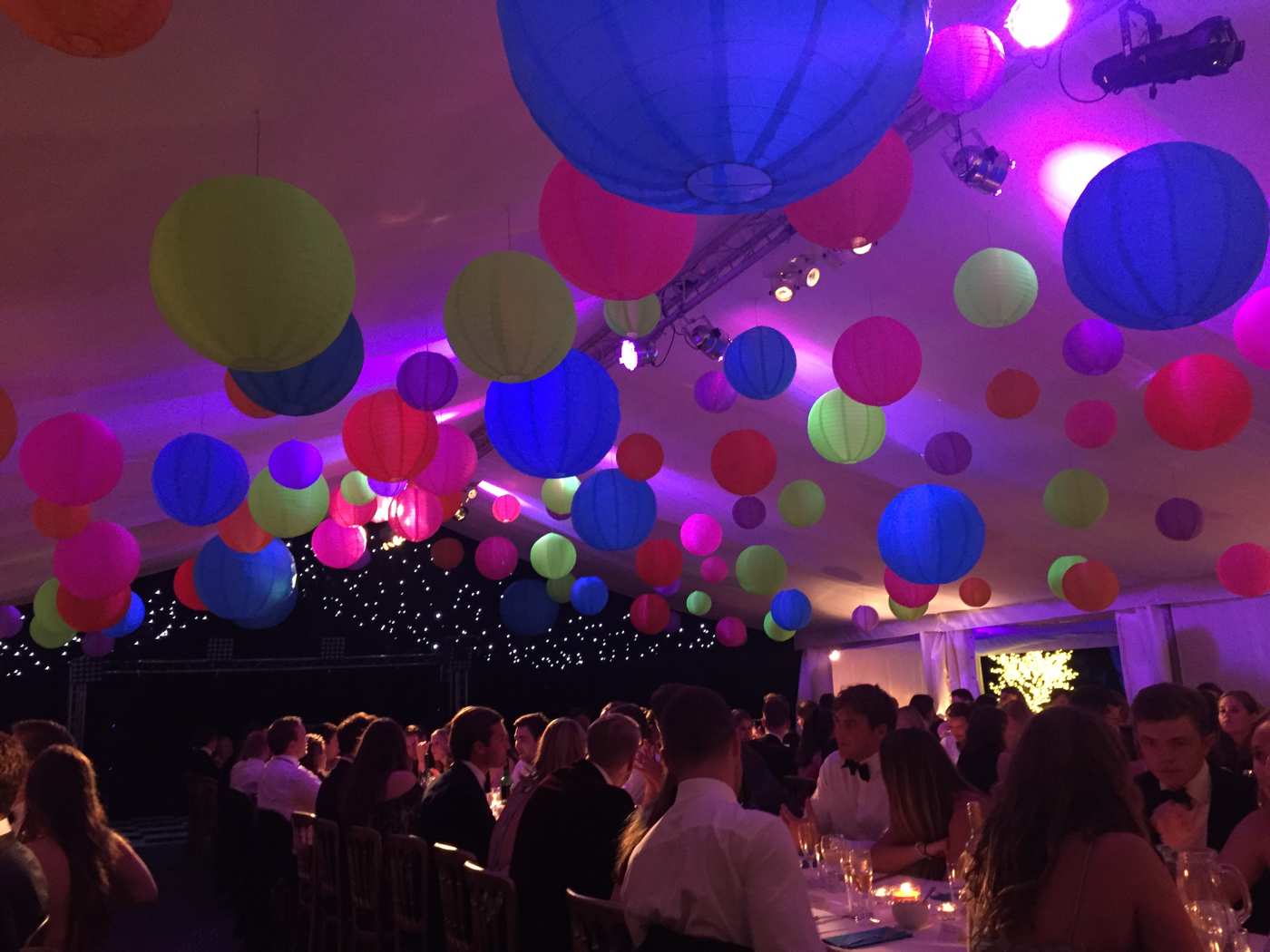 It's party season!
So, as you can see, the bad weather doesn't have to put a dampener on your autumn and winter wedding and party plans. It can become a feature and create a delightful cosiness.
Time Marquees has decades of experience in the marquee hire business, as well as all the know-how on COVID-safety at events, and we've always got a solution up our jumper sleeve – come rain or shine.
Are you planning a party or wedding for autumn/winter 2021 or beyond? Time Marquees is a marquee hire company offering high quality marquee hire across Hampshire, Berkshire and Surrey – in all seasons. Call us on 0118 973 6444 or email sales@time-marquees.co.uk for stress free party marquee hire.