Autumn and winter party marquee décor inspired by nature
With its rainbow of colours, endless days and balmy nights, Summer seems to get most of the party season glory. Yet, the colder months have just as much to offer when it comes to your forthcoming celebrations.
Golden leaves, glowing orange pumpkins, pearly white frost and forest green are just some of the shades of the autumn and winter colour palette. Dark evenings and lower temperatures bring with them a unique and cosy magic that can make your event feel even more special and intimate.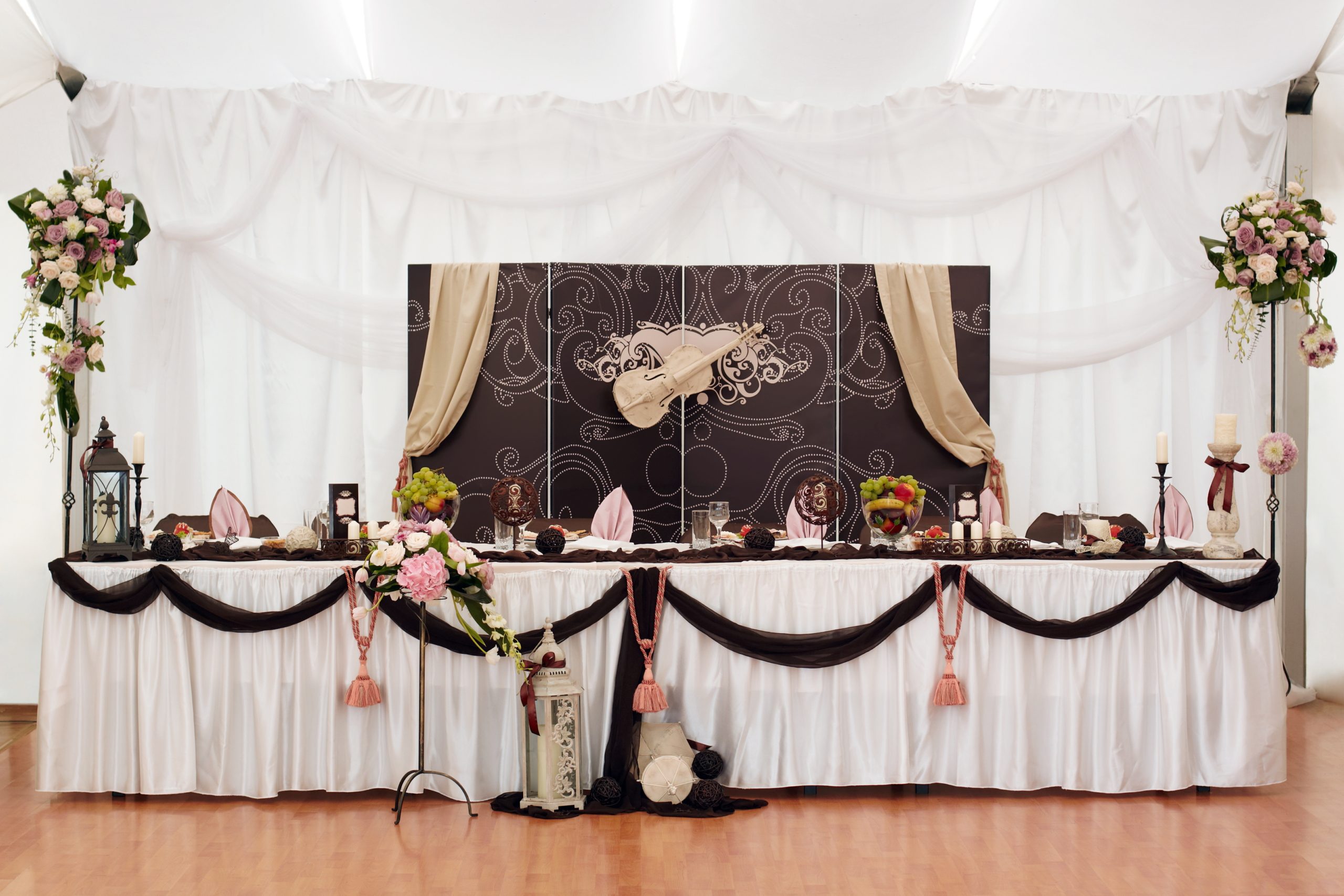 Time Marquees is an experienced autumn and winter party marquee hire company based in the Southeast. We supply marquees across Hampshire, Berkshire and Surrey during autumn, winter – and all year round. Sturdy, warm, fully floored and well-lit, they can be set up in a wide variety of outdoor venues, including your own back garden.
Are you planning a party or wedding between October and April? Why not hire a marquee and incorporate the natural beauty of the season into your décor?
Here are a few ideas to light the fire of inspiration…
Furniture
You may be familiar with the Danish concept of hygge, pronounced "hoo-gah". In short, hygge means creating a warm atmosphere and enjoying the good things in life, with good people.
An informal seating layout can help cultivate those hygge vibes. For example, rustic wooden tables and chairs, mixed together with pouffes, rugs and cushions in rich and earthy tones. Your guests can relax and chat in comfort in one if our many high-quality heated marquees.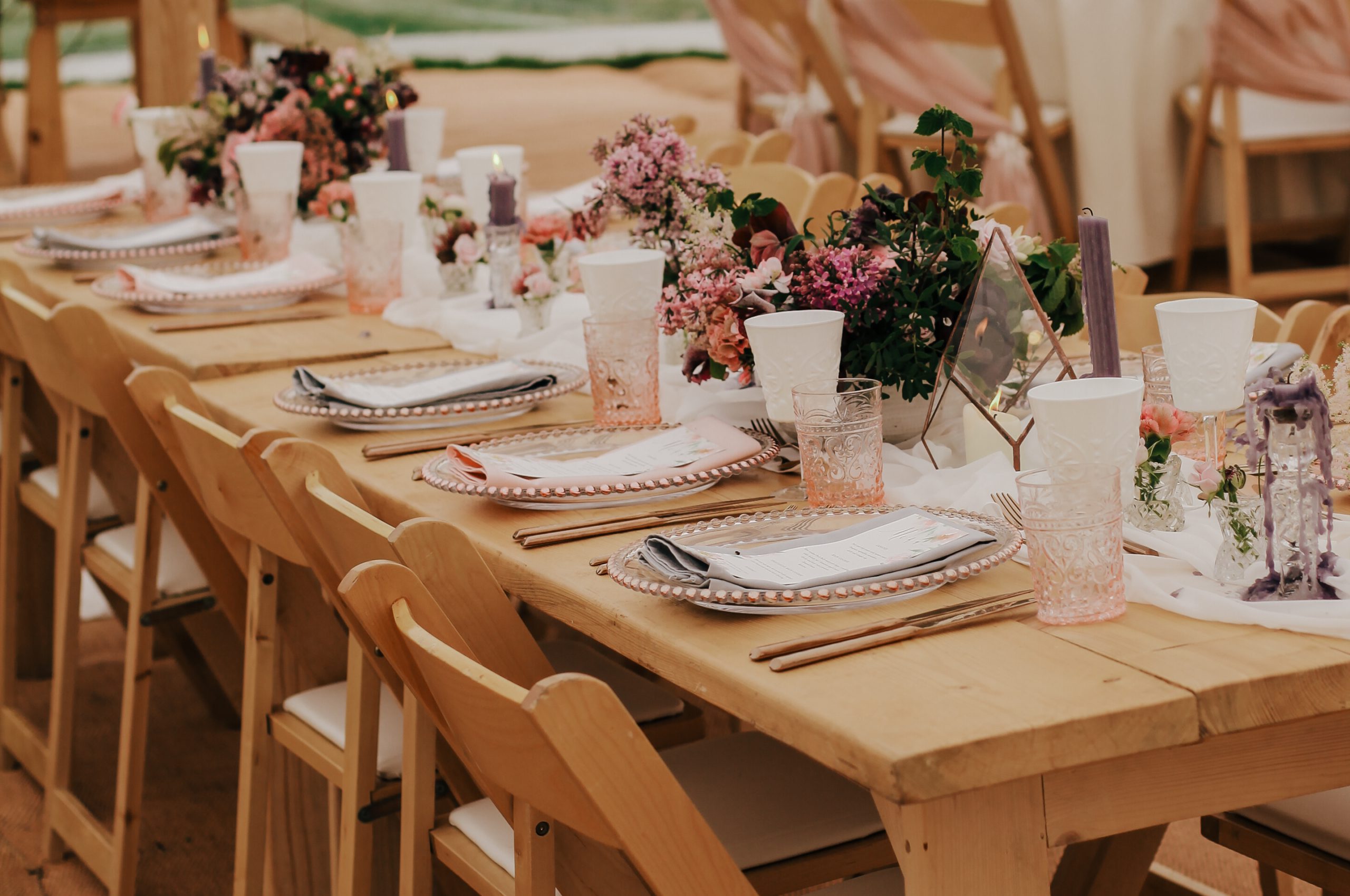 Our autumn and winter marquee hire experts partner with trusted furniture suppliers such as Chill Space, who also hire out fairy lights, storm lanterns and other atmospheric lighting options.
Emsco can help with finding party venues, theming and entertainment for birthday parties and winter weddings.
Table settings
When your guests sit down to eat, extend the natural and seasonal theme of your party or wedding marquee to your place settings and table centrepieces.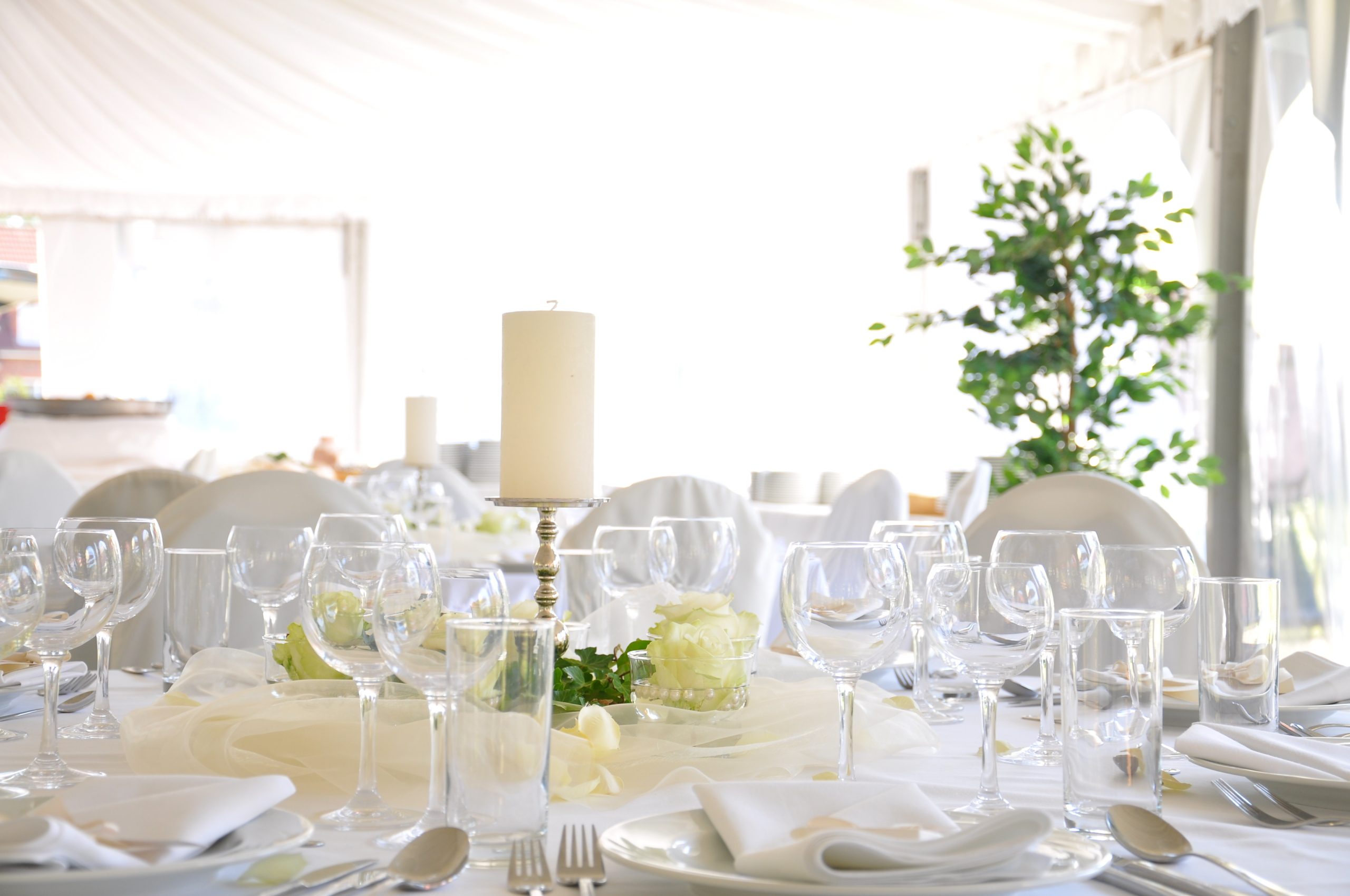 Tartan, gingham and flax place mats and napkins add a homely and rustic touch. You could decorate them with a sprig of a perennial herb, such as rosemary or sage. Pinecones and conkers are other easily-foraged items that can be artfully arranged around plates, glasses and cutlery.
For something festive, you might decide upon snow white table linen, scattered with some freshly picked pieces of an evergreen and crimson winter berries. Gold or silver cutlery and sparkling glasses complete the look.
Crystal Hire supplies china, glassware, cutlery, linen and serving items. We can put you in touch with them to discuss your tableware. They are experts at sourcing additional items and coming up with suggestions to add those all-important finishing touches to your party, wedding or event.
Flowers and foliage
Of course, no celebratory table is complete without a centrepiece. Nature gives us an abundance of options to choose from, even in deepest winter.
Although it's usually possible to get imported flowers, using seasonal picks is a more sustainable way to go.
Winter foliage that you might incorporate into table arrangements includes alder, eucalyptus, dried poppy seed heads, heather, holly, ivy, mimosa, mistletoe, pussy willow, rosehips and witch hazel.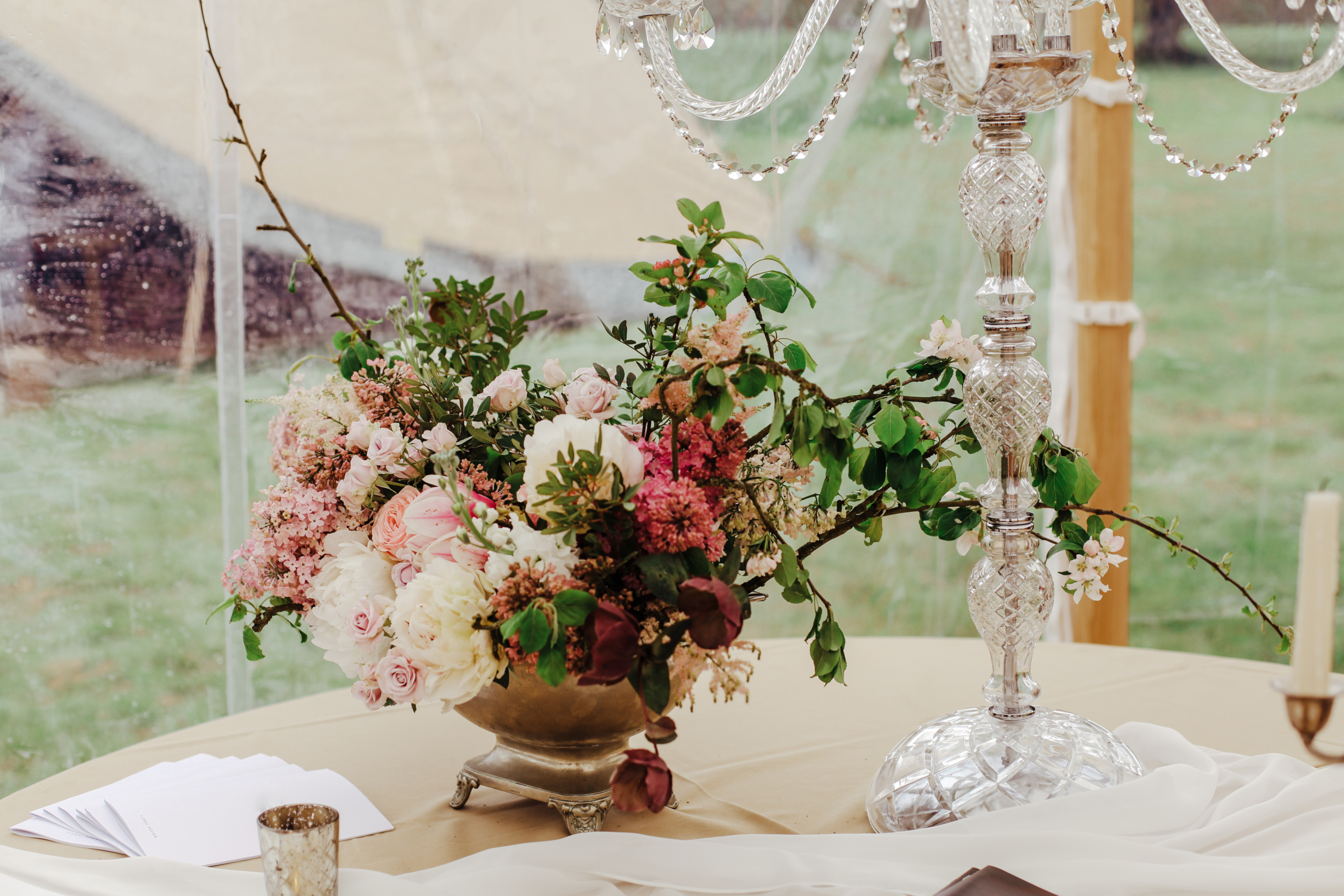 Don't limit your materials to leaves and blooms. Fruit and vegetables can make gorgeous decorations, too.
Pumpkins and gourds add a warm pop of colour to autumn feasts. Other good looking seasonal bounty includes apples, chestnuts, cranberries, and elderberries. Oranges studded with cloves or hung with cinnamon sticks are pretty and fragrant.
Fairy lights delicately strung around big bundles of bare winter branches make a simple decoration that can work well at entrances, or to brighten up corners.
Favours
A thoughtful, natural party favour will make every guest feel warm inside. Sparklers, candles and toffee apples are fun for Halloween and Bonfire night. Or maybe a handknitted pair of gloves or socks?
For Christmas parties, a stunning wooden tree decoration, a little jar of homemade Christmas chutney, or mini bottle of sloe gin are just three jolly good ideas.
'Tis the season to celebrate – but also the season to beware of germs. COVID safety is still on everyone's minds, not least when it comes to crowded events like weddings and parties. This is a particularly important consideration if you have elderly or vulnerable guests.
Time Marquees has lots of experience in providing COVID-safe autumn and winter event marquee hire and we will discuss your requirements with you. You might want to make your favours hygienic, such as a festive face mask or hand sanitiser made with essential oils.
Feeling inspired? Nature is beautiful at this time of year and makes the perfect muse for your marquee party or wedding.
Making plans for an autumn or winter event in Berkshire, Hampshire or Surrey and looking for a marquee hire company? Call Time Marquees on 0118 973 6444 or email sales@time-marquees.co.uk