Wedding trends 2023: First looks, bridesmates, sustainability and more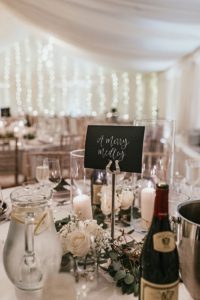 So, you've decided to tie the knot – congrats! Everyone's probably quizzing you about what style of wedding you're going to have… and you might be feeing just as overwhelmed as you are excited.
There are no rules when it comes to weddings – you've got to do it your way. You certainly don't have to follow the latest fashions. That said, a quick look at some of the hottest wedding trends can offer you plenty of inspiration for the big day.
Time Marquees provides wedding marquee hire in Berkshire, Hampshire and the surrounding areas. We've been helping wedding couples plan their celebrations for decades, so we've always got our eye on what's in vogue.
Let's take a look at a few wedding trends for 2023, shall we?
First look
Many couples say that one of the most emotional moments of their wedding day was when they first set eyes on each other in all their wedding finery. Wouldn't it be lovely to have that special moment captured on camera?
'First look' is a popular new tradition where the couple chooses to set up a private meeting before the ceremony, to see each other for the first time. A wedding photographer is there to forever preserve every priceless moment of that raw reaction on film.
Your wedding marquee makes a beautiful backdrop for these photos, whatever the weather. We provide a range of marquee styles that can be adapted suit various settings, layouts, themes and guest list numbers. Our portfolio of tried and trusted photographers comes highly recommended.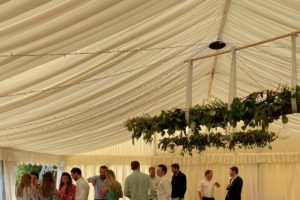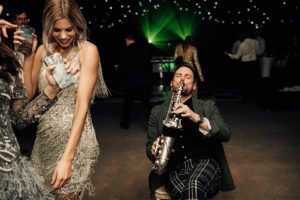 Pearls and pizazz 
Something old, something new… Yes, trends can be traditional too and what's more classic than pearls? They were everywhere at Bridal Fashion Week.
Hitched reports that internet searches for 'pearl wedding dress' have climbed 23% in the past year and double the number of Pinterest users are diving for pearls. Other wedding fashions predicted to be popular in 2023 include: bows. 80's extravagance (who doesn't love a puff sleeve?), wedding suits for women, and a bridal suit instead of bridesmaids' dresses.
Don't limit your imagination to your outfit. Our marquee hire experts can advise you or your wedding planner on how to dress your marquee in a way that subtly echoes what you and your wedding party choose to wear – whether that's pearls or something else just as fabulous, darling.
Wedding dress hire
Love, like all the best things in life, is free. Getting married, however, does come with a bit of a bill. As the cost of living remains high, lots of 2023 wedding couples are looking for ways to celebrate their special day without breaking the bank.
Wedding dress and suit hire is often a more cost-effective route to looking amazing on your big day than buying an outfit. Not only that, it's a more sustainable way for brides and grooms to dress up to the nines. After all, most of us won't ever wear our wedding outfit again – as much as we might want to. A pre-loved item that you wear and then upcycle doesn't just look good, it feels good too.
Marquee hire options from Time Marquees can be scaled to suit your budget. Following a full consultation with you, we'll provide an itemised quote with detailed costings for your review.
Eco-friendly favours
Roses are red…and weddings are green! Sustainability continues to be one of the leading trends in just about every industry, not least weddings. 22% of couples saying that it's a consideration in their wedding planning.
Nearly three quarters of couples still want to give their guests a wedding favour, but they don't want it to be something wasteful that adds to landfill. That's why you'll see many more reusable and recyclable favours decorating the tables of weddings in 2023.
Potted plants, seeds for the veggie patch, edible delights (preferably vegan, organic, seasonal and/or locally sourced) and donations to charity are just a few thoughtful options with lower environmental impact and reduced waste. Time Marquees would love to include sustainability in our wedding planning conversations with you.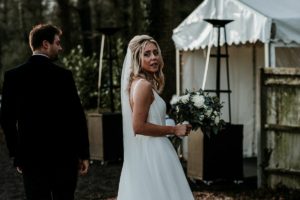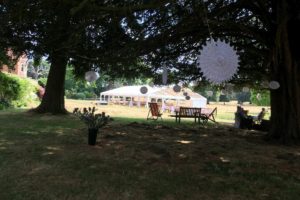 Bridesmates, mates of honour, and groomsmaids
These days, more people are creating top tables that reflect their personal friendship groups, rather than sticking with gender-specific traditions. Bridesmaids are being replaced with bridesmates, mates of honour are taking the place of maids of honour, and groomsmen are stepping aside for groomsmaids. When it comes to bridal parties, anything goes.
'Wedding squad' and 'I do crew' are some of the ways couples are describing their more inclusive wedding parties – and everyone's invited to the 'sten do'! In fact, web searches for 'sten do' are reportedly up by 100%.
Our marquees can accommodate 75-200 wedding guests, seated or standing. We'll work with you on your desired layout and can provide furniture for arrangements both traditional and modern.
Which wedding trends will you choose? If you're looking for wedding marquee hire in Berkshire, Hampshire, Surrey and surrounding areas, call our friendly team on 0118 973 6444 or email sales@time-marquees.co.uk to start planning your wedding.