North, South, East, West: Marquee inspiration from around the world
Where have you been on holiday this summer and what did you bring back? Olives from Italy? Wine from France? Clotted cream fudge from Cornwall? Sand in your dancing shoes from Ibiza?
Or perhaps some inspiration for the marquee décor for a forthcoming celebration..?
As a marquee hire company in Hampshire, summer is one of our busiest seasons so we don't get much time for a holiday ourselves. Frogmore House charity open days, Highclere Country Show, Build it Live in Bicester, Polo in the Park, and Royal Holloway University Graduation ceremonies are just a few of the events we've provided marquee hire for this summer – not to mention a wedding or two!
But our busy schedule doesn't mean we can't daydream about faraway locations and the inspiration they can spark when it comes to décor ideas for the interior of our marquees…
Here are just a few thoughts on how you can bring style elements from the four corners of the globe into your marquee décor for a wedding, birthday party, anniversary or corporate event…
North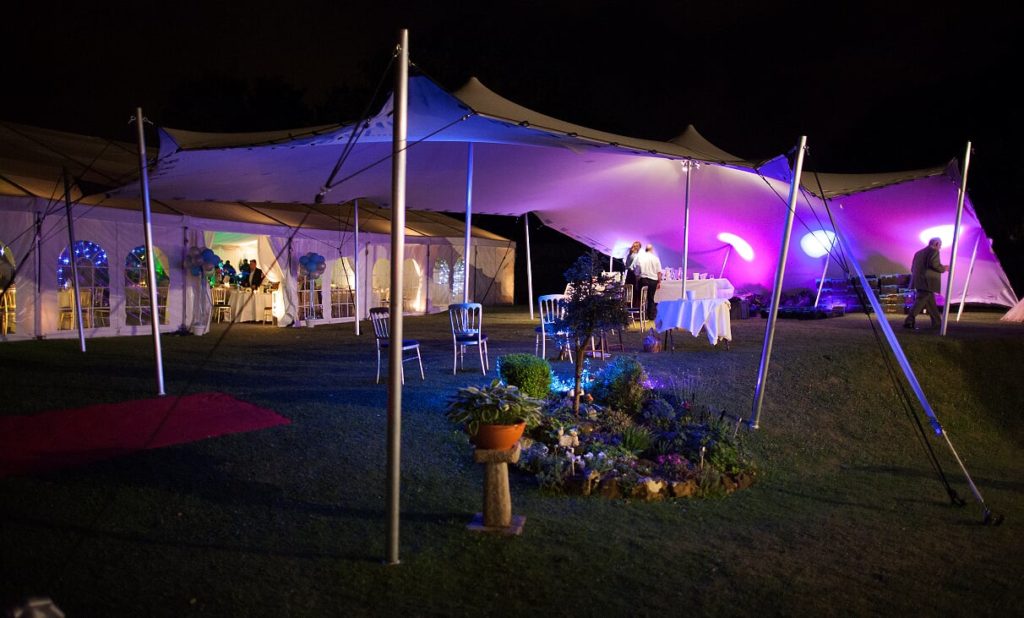 Think Scandinavia, think nature! Nordic style is renowned for its chic simplicity. Bring the magic of pine trees and lakes to your table settings with natural elements such as raw wood, blue or clear glass and centrepieces featuring evergreen foliage and fir cones.
You might not be able to mimic the Aurora Borealis (northern lights) but a canopy of white fairy lights can re-create the clear beauty of a northern sky. Nordic-inspired weddings are very popular in winter when the coolness of the great outdoors can be thawed with a cosy bonfire and snuggly blankets.
South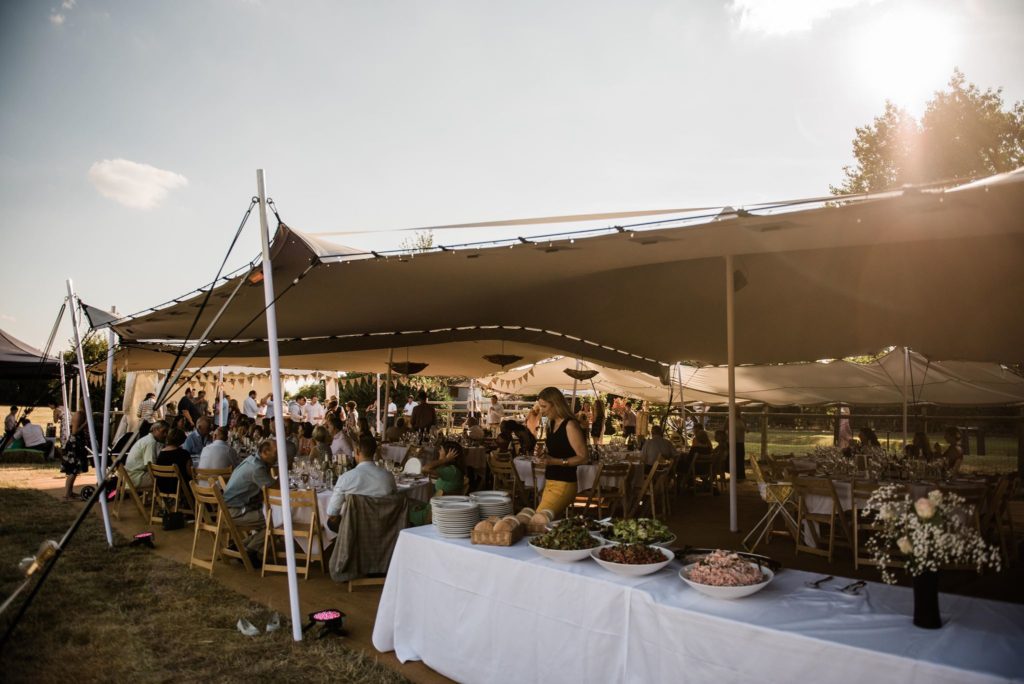 Long tables piled high with delicious figs, olives, breads and cheeses. Vines and flowers trailing overhead. The fragrance of a balmy night wafting in. That casual yet sophisticated style of a Mediterranean wedding works very well with our stretch tents which suit small and large spaces alike.
Lavender, sunflowers or herbs in terracotta pots make beautiful table centrepieces. This type of décor gives a warm and relaxed feel that's perfect for family celebrations.
East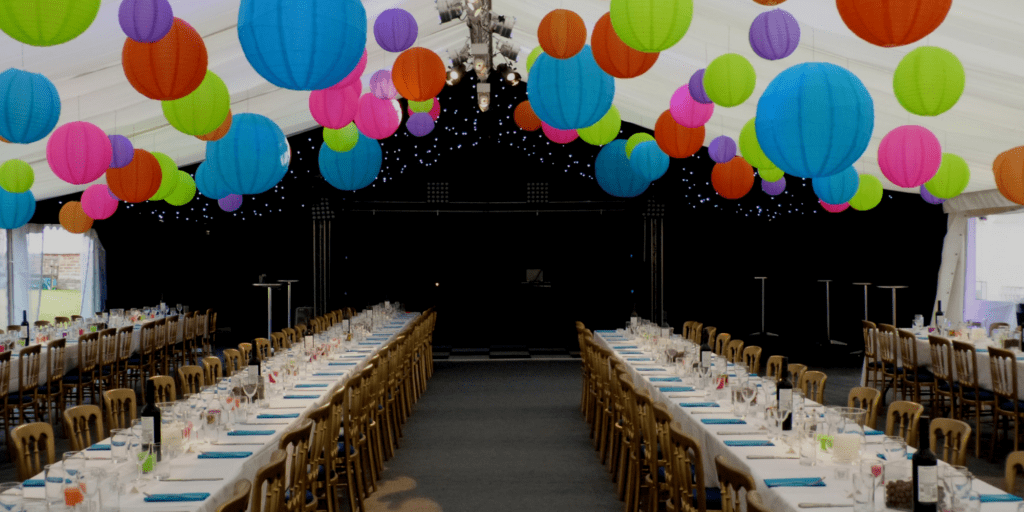 Colours are considered very meaningful in Chinese culture and red symbolizes good fortune and joy. If you're celebrating a big achievement or age milestone, perhaps a party with Far Eastern flavoured décor would suit the occasion?
Lanterns provide stunning lighting overhead in any type of marquee but particularly a larger ones such as a clearspan marquees, and you could fill the space with cherry blossom and beautiful tea pots. Everybody loves champagne but if you're celebrating a wedding, you might want to add tea to the menu – borrowing some inspiration from the ritual of a traditional Chinese tea ceremony. FYI, our pagodas are also known as 'Chinese hats'!
West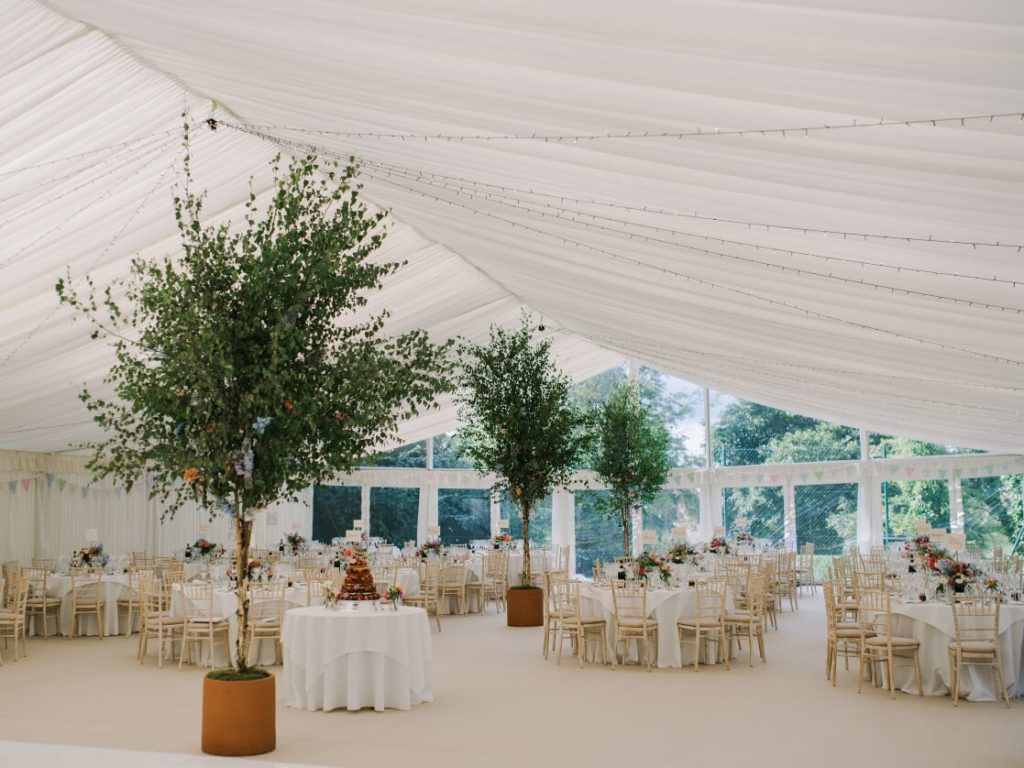 California is a state of surf, sunshine and endless possibility. It's no wonder that so many have travelled there to seek their fame and fortune. If all-out luxury is your thing and you've got an important birthday coming up, maybe you'll decide to roll out a red carpet and sparkle beneath chandelier-style lighting like the star you are!
For a more free-spirited vibe, fill your marquee with desert plants such as cacti and succulents, and serve margaritas in jam jars. Tequila became popular in the south-western USA during Prohibition as people drifted over the Mexican border for alcohol. Table centres made of driftwood and shells give a gentle, breezy nod to the miles of coastal beauty in California – and don't forget to add some Beach Boys to your playlist. Bliss!
Time Marquees hires out clearspan marquees, stretch tents and pagodas and you could use these ideas in any of these settings – or let us know some of your own!
Where in the world do you want to take your guests with your forthcoming celebration? Time Marquees is a marquee hire company in Hampshire (also covering Berkshire and Surrey) and we'd love to work with you to re-create your dream party destination. Call us on 0118 973 6444 or email sales@time-marquees.co.uk