Marquees for official ceremonies: Royal Holloway Graduations

It may seem like Time Marquees has been all about the parties and weddings so far this summer and although we do love a party, we also cover official ceremonies. One event we provide marquees for is the graduation ceremonies at Royal Holloway University of London.
Holloway history
Royal Holloway is formed from what used to be two separate colleges. These colleges were founded by two social pioneers, Elizabeth Jesser Reid and Thomas Holloway. Bedford College in London, opened its doors in 1849 and Royal Holloway College and its stunning Founder's Building – still the focal point of the campus. In 1900 the colleges became part of the University of London and eventually in 1985 they merged to form what is now known as Royal Holloway. The two original colleges were among the first places in Britain where women could access higher education making it a significant location in British history. If you would like to know more about Royal Holloway's history, you can visit their virtual timeline here.
Overcoming marquee challenges
For the past 12 years we have been providing marquees in the North quad and the South quad for Royal Holloway's graduation ceremonies. Over this time the marquee hire requirements have changed and we have been presented with many challenges.
The North quad marquee is used as a holding area prior to graduations. It's also where the ceremony is broadcast on large TV monitors as the space within the hall is limited. A challenge we face every year is reducing the light within the marquees to ensure full visibility. To solve the lighting issues we black out half of the marquee meaning you can watch your loved ones graduate with no problems at all.
In the last five years the university has been developed with new buildings, changing the catering requirements for the marquees. The main purpose of the South quad marquees are to provide a social area for graduates and guests to meet up after the ceremony and to take some refreshment. For this, two bars units were used in the two marquees and pagodas were provided for the catering.
We also understand that this is an important photo opportunity location for the graduates and their families and know just how important it is to commemorate special days like this, so you can feel confident in the fact you are being provided with the best, most aesthetically pleasing marquees in the South!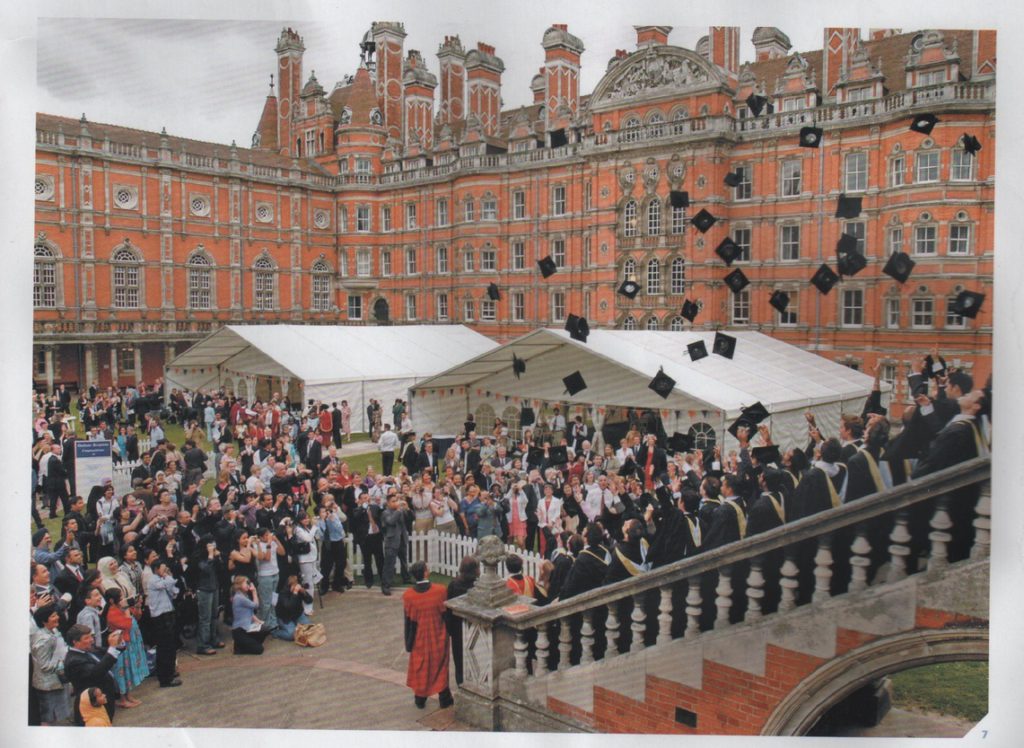 Time Marquees is a marquee hire company specialising in delivering marquee solutions for official ceremonies such as graduations in Berkshire, Hampshire and Surrey. Talk to us about your ceremony challenges and how we can help support you at your next event. Call us on 0118 973 6444 or email sales@time-marquees.co.uk to discuss your requirements.