Keeping sports and learning going with the help of marquees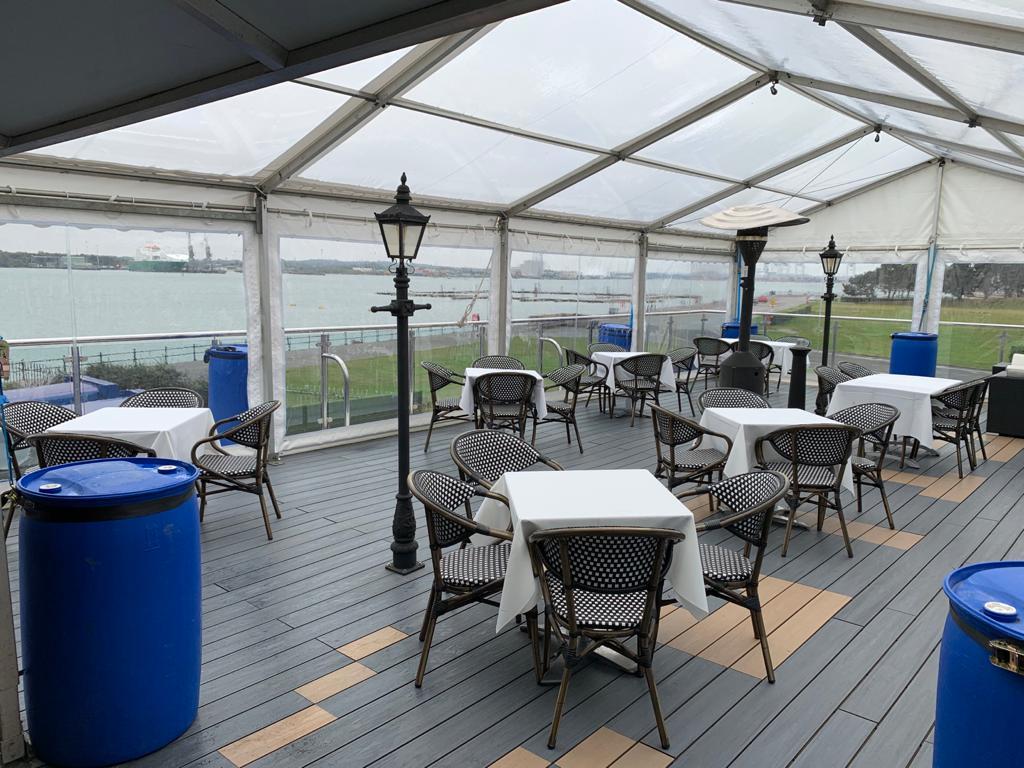 Lots has slowed down for the events industry this year, including marquee hire in the South East and across the UK. With great sadness, we watched many of our usual annual events come and go on the calendar. Charity cricket matches in Hampshire, top tier polo events in Sussex, Henley Regatta in Berkshire, country and county shows across the region…
Then, of course, there were all the weddings, birthday parties, anniversaries, and engagement celebrations that couldn't take place because of social distancing rules. Whilst we understand 100% that it's all about safety and saving lives, the disappointment is still hard for us and our clients.
But it's not all doom and gloom…
Adapting to a very different year
Due to restrictions brought about by the pandemic, we have had to adapt our business to allow a flexible service for our clients and to ensure the long-term survival of our established family company.
Marquees for sports grounds and clubhouses have really grown in popularity this year because they allow people to meet before and after games, whilst at a safe distance. As the weather gets cooler and wetter, temporary cover is even more appealing!
Teeing up for Autumn with temporary cover for sports clubs
Time Marquees provided a clearspan marquee for The Berkshire Golf Club in Ascot earlier this year. When other clubs heard about the quality and versatility of our clearspan marquees, we were soon providing marquees for golf clubs across the area. So far, we've supplied structures to 8 golf courses this year.
There are many advantages to hiring a marquee, rather than buying one. All the golf clubs have enjoyed our competitive long-term hire rates, which have allowed them to welcome more business despite current social distancing restrictions, and cater for their members in warmth, safety, and comfort.
Here are just some of the reasons clients love our clearspan marquees when working to stay COVID-secure:
sides can be open or closed to create ample air flow
the clear roof lets the natural light in so that everyone can move around safely
heating and lighting can be added as winter comes, whilst maintaining adequate ventilation
With no news of social distancing restrictions relaxing, 90% of the marquees we've provided so far this year will go on to become long-term hires. Our team has been busy producing more weights to ensure the structures stay secure during the great British winter.
Studious about safety – marquees for universities
Another sector that Time Marquees has been busy helping is education. We have historically worked with a number of large universities such as Royal Holloway during their freshers' week activities and graduation ceremonies. When these weren't able to take place indoors this year because of coronavirus, marquees became a popular option.
Within structures situated around the campuses we work with; students have an area they can meet in with peers (in groups of no more than 6) to study and socialise safely. The open sides of our structures still allow for a natural air flow, reducing the spread of germs.
Let's keep our spirits – and marquees – up!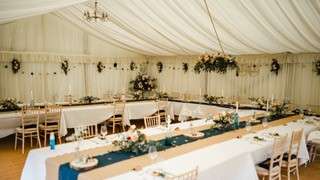 Whilst events such as the Target Sports Star Fishing competition and the odd socially distanced summer wedding for 15 guests have still gone ahead, the locations to which we provide our range of marquees has really evolved this year. We've been delighted to rise to the challenge help keep venues of all kinds, including pubs and restaurants, operating despite difficult circumstances.
It's important to remain positive that many of those cancelled events, parties, and weddings will go ahead in 2021. We'll be here to help local businesses and organsations keep the show on the road with the help of temporary cover – and to keep spirits up – come what may.
Do you need to hire a marquee to create a safer space for more people to enjoy your venue this winter? Our friendly team of marquee experts is waiting to hear from you. Contact us on 0118 973 6444 or email sales@time-marquees.co.uk