3 reasons to choose a clear span marquee or pagoda instead of a capri marquee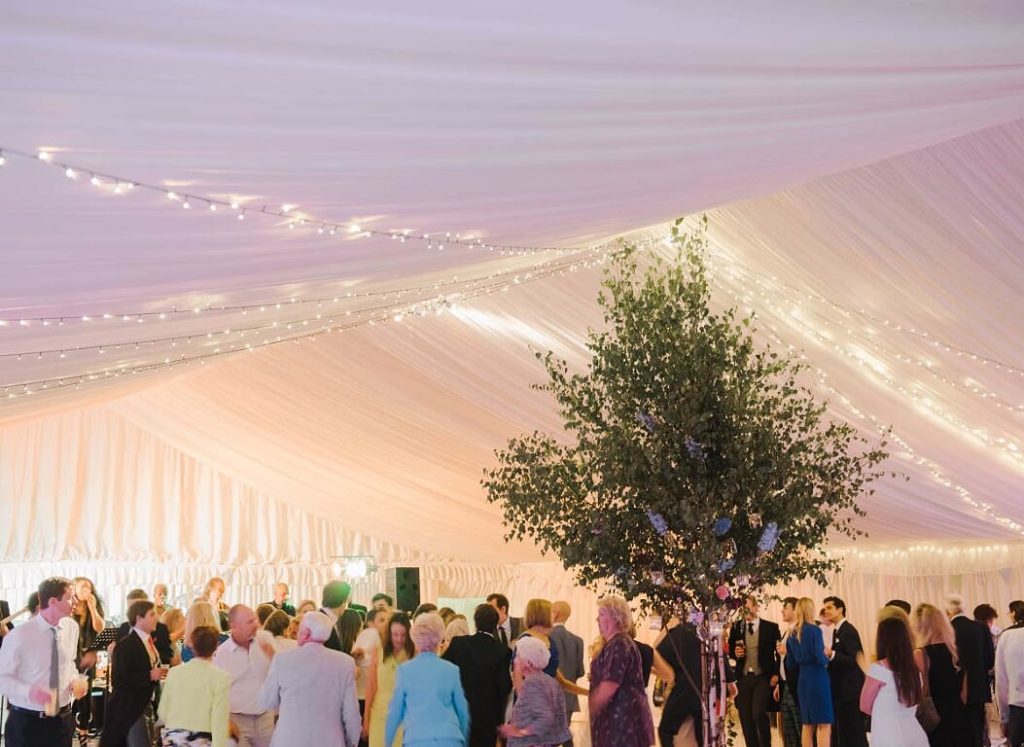 What's the special occasion? An engagement or wedding celebration, a big family birthday, or a seasonal do…whatever event you're planning for, the type of marquee you choose will have a major impact on the success of that very important day or night.
As experts in party marquee hire in Hampshire and the surrounding region, we often get enquiries about capri marquees. During their research for the perfect celebration space, many party organisers happen across this style of marquee and are attracted to its perceived flexibility and affordability.
Yes, the capri marquee can be fairly adaptable in that it can be linked together for various size groups, but did you know there are other budget-friendly and flexible styles of marquee with more pros and fewer cons? We want your event to be the best it can be, so after many years in the marquee hire business, we're here to share the benefit of our hindsight with you.
So, without further ado, let's help you plan your do by looking at 3 reasons why clear span marquees or pagodas can be a better option than capri marquees…
1. Sturdiness
Time Marquees used to stock capri tents, but we decided to move away from these because they are not as sturdy as other forms of marquee. Capris have a much more lightweight structure compared to the pagodas and clear span marquees we now use.
That might not pose any problems on a still, clear day but at any time of year the British weather could throw you a curveball with autumn gales, wintery conditions, April showers and summer thunderstorms.
Organising a party involves many considerations – sometimes stressful – and many of our clients are relieved to remove bad weather worries from the equation by opting for a pagoda or clear span marquee rather than a capri.
2. Versatility
One of the joys of planning a special event is being able to bring your creative ideas to life. Maybe you have your heart set on a meaningful location. A clear span marquee or pagoda can be erected on a variety of different surfaces, whereas the capri tent can only be put up on a clear and level grass area. This could restrict you from having the party exactly where you want it.
Perhaps you've always wanted to celebrate your wedding in a beautiful field in the Hampshire, Berkshire or Surrey countryside. A clear span marquee or pagoda can be installed even on unlevel ground due to the structure of the legs which can be extended if required.
Found the ideal house, heritage site, club or pub for your party but need to create additional space in an adjoining courtyard, patio or car park? Capri marquees can't be installed on a hardstanding area where there are no anchorage points, but the clear span marquee and pagoda can be secured anywhere using weights placed on each leg.
Most companies only stock 3 sizes of capri, which can be limiting. At Time Marquees, we stock 4 different sized pagodas and our clear span marquee in 6 different widths which are all modular and come in 3m bays. Endless options for every setting and number of guests.
3. Beauty
Whilst you want your guests to admire the outside of your celebration space when they first arrive, the real opportunity to impress happens inside the marquee where they'll probably spend most of their time. Capri marquees have several poles inside which could limit the space available for your desired style of seating and tables.
The poles of a capri tent could also distract from your chosen décor. Pagoda and clear span marquees don't have these visible poles, so you have a blank canvas on which to let your creativity flourish.
Capris can't be lined so your guests will see those inside poles and white PVC, whereas pagodas and clear span marquees can be fitted with roof and wall linings and a colour of your choice. Each 3-metre panel can be white PVC to create your own bespoke look. The clear spans can be lined in ivory, white or blackout.
Marquee lighting can make or break a party atmosphere, so you'll want to get it just right. Because capris don't feature internal metal framework in the roof, you don't have the option for pin spots, chandeliers or lighting rigs because there is nothing strong enough to hang them from. Therefore, lighting in capri is restricted to floor standing lights and fairy lights.
Armed with this practical information, you can plan your party in the setting you want, in the style you envisage, no matter the weather.
———————————————————————————————————————————————————–Let us help you find the best marquee option for your special event! Time Marquees offers party marquee hire in Hampshire (also covering Berkshire and Surrey) and our vast experience means we can take care of the practicalities with no fuss. Call us on 0118 973 6444 or email sales@time-marquees.co.uk