2022 Wedding trends: Garden weddings, bows & LWD's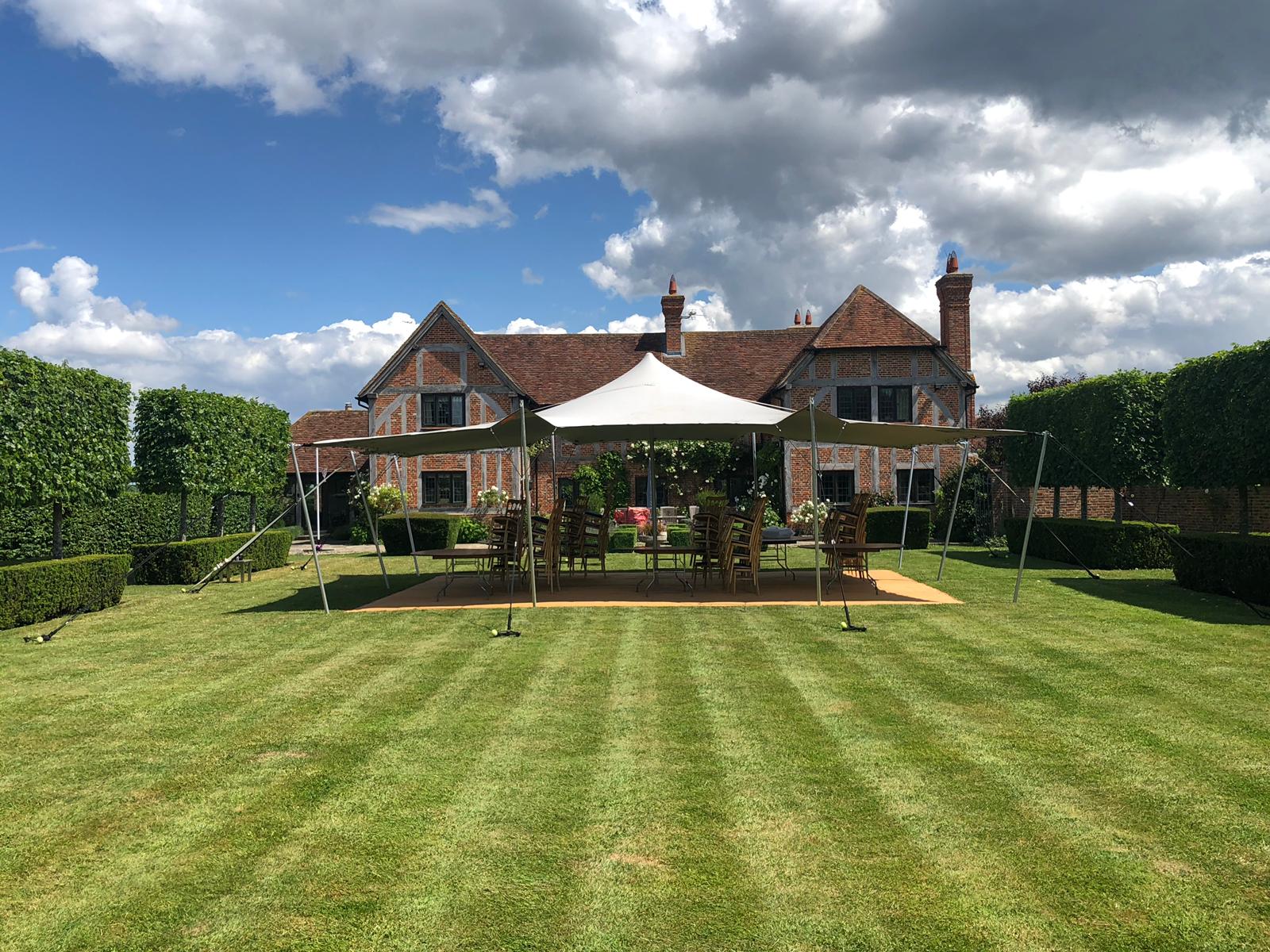 2022 will be the 'Year of the Wedding'! After two years of postponements, cancellations and Covid safety guidelines, lots of couples are planning their big day with fervour. Some of these new trends for 2022 came from the pandemic as wedding couples adapted to the everchanging rules of mixing with others.
We're hopeful that 2022 will be the first wedding season untouched by COVID-19. Read on for some wedding inspiration…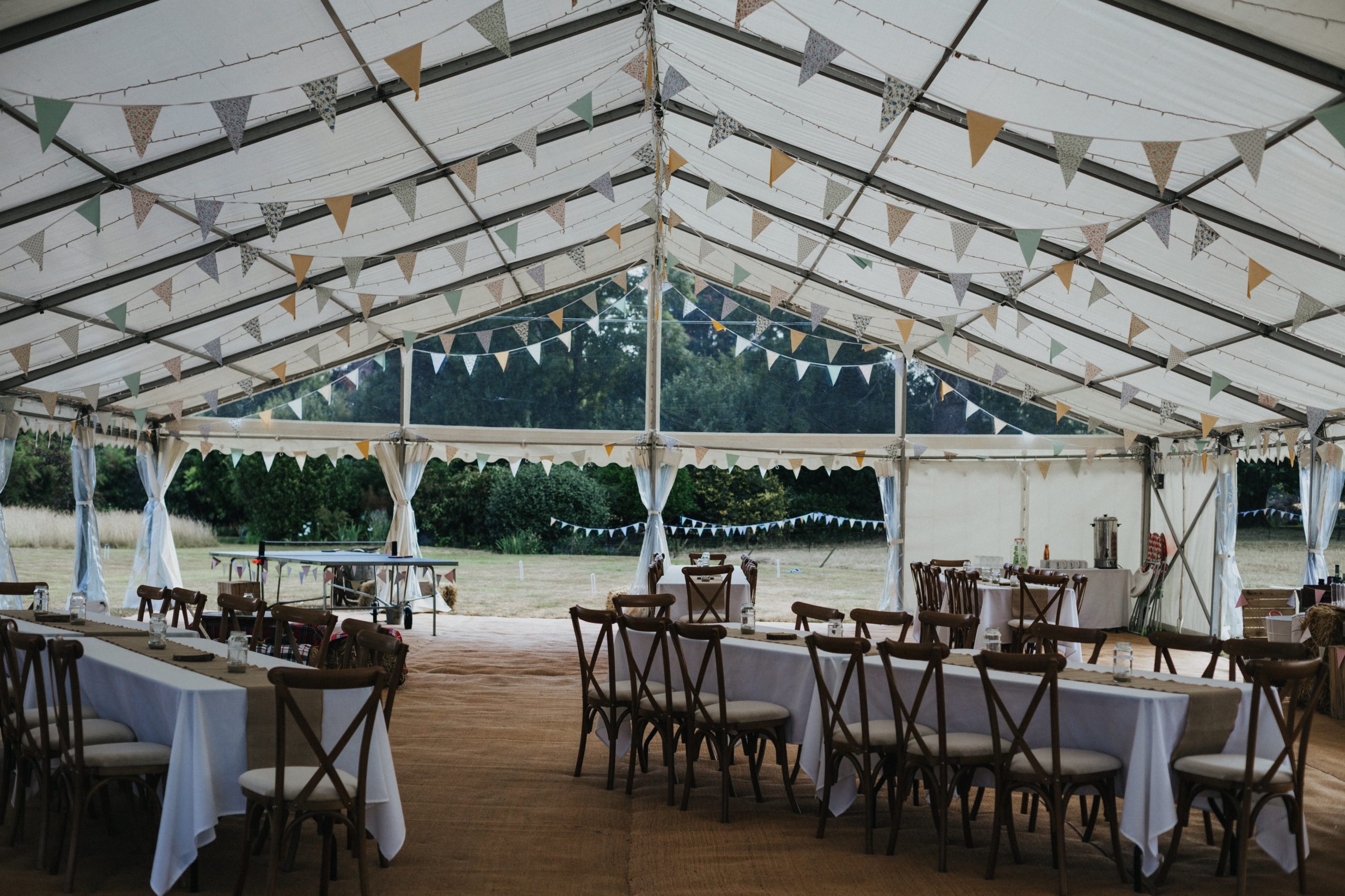 Garden weddings
One trend that could be here to stay is the garden wedding. Outdoor civil wedding and partnership ceremonies were temporarily permitted for the first time in July 2021, and there's a consultation happening about making the change permanent.
Your garden could be the perfect setting for an intimate wedding with your nearest and dearest. Time Marquees is a one stop shop for planning your garden wedding because we can take care of your marquee, loo hire, lighting, dancefloor, and furniture in one fell swoop. Plus, with our network of trusted suppliers your wedding planning will be in reliable and experienced hands.
Outdoor first dance
The last two years have seen newlyweds and their guests move out of the dining area to the outside space for their first dance as a married couple. Originally shimmying in for safety reasons, the outdoor first dance trend has now become a popular and magical way to start married life under the sun, moon or stars. Check with your venue that they can accommodate this.
Bridal bows
After living in loungewear and not having much to get dressed up for over the last two years, 2022 brides are looking to add a touch of glamour to their special day. Bows of all sizes can embellish wedding dresses, hair accessories, shoes or wedding cake tables. Do you love bows? Talk to us about incorporating them into your wedding décor.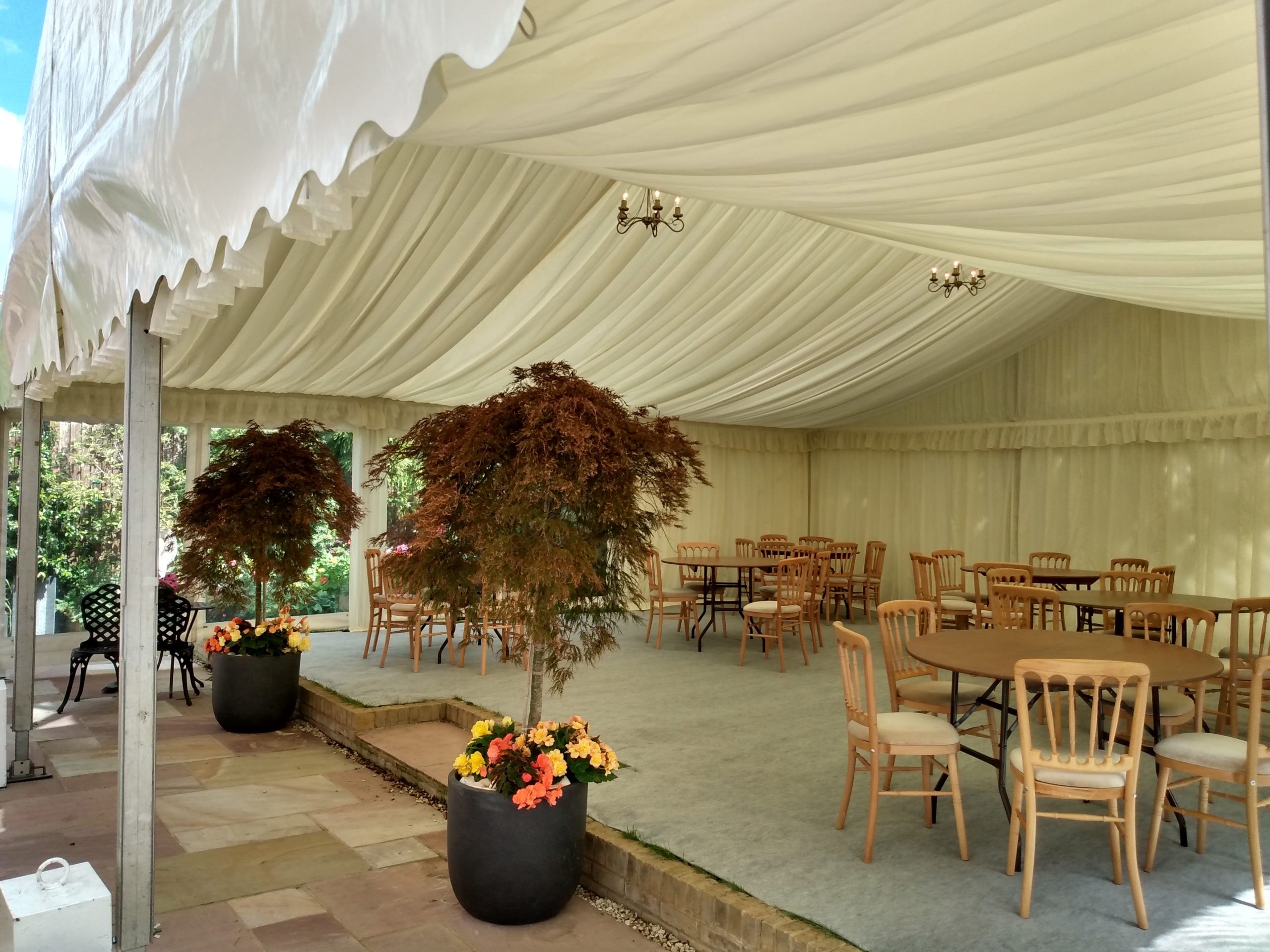 Regency aesthetics
'Regencycore' is the  trend everyone's gossiping about.  All about opulence, sophistication, romance and vintage-inspired luxury, you might wish to follow this this trend in your outfit or decor. Think bridal gloves, puffed-sleeve wedding dresses and sweet bridal flats in terms of bridal fashion. Thanks to the recent Netflix production, Bridgerton, Regency-inspired favours, colours and wedding flowers are gaining popularity with the brides and grooms of 2022.
The LWD – the Little White Dress
Short wedding dresses were popular in the swinging 60s and they are emerging again as a fashionable trend for brides today. The mini dress is the opposite of the traditional longer-hemmed wedding dress and it's so versatile that it can easily be worn again. Groovy and sustainable!
Colourful weddings
Pastel and muted colour palettes have long been a popular choice for wedding mood boards but now it's time for vivid colours to take the crown. Pantone predict that the SS 2022 colours will be a dazzling rainbow of vibrant pink-purple Orchid Bloom, Super Sonic Blue, refreshing Fair Green, Bubblegum Pink, Coral Rose and Cascade Blue. It'll be easy to add a pop of colour to your day with these vibrant hues, no matter what the weather is like.
Destination theme weddings
COVID-19 cancelled a lot of destination weddings and understandably some couples are still reluctant to book a wedding abroad, so why not bring Maui to your guests? No plane tickets required! Couples are creating their own travel-inspired themes to make up for not being able to go abroad for their nuptials. Décor, wedding stationery, menus and flowers are just a few ways of bringing the holiday theme into your big day.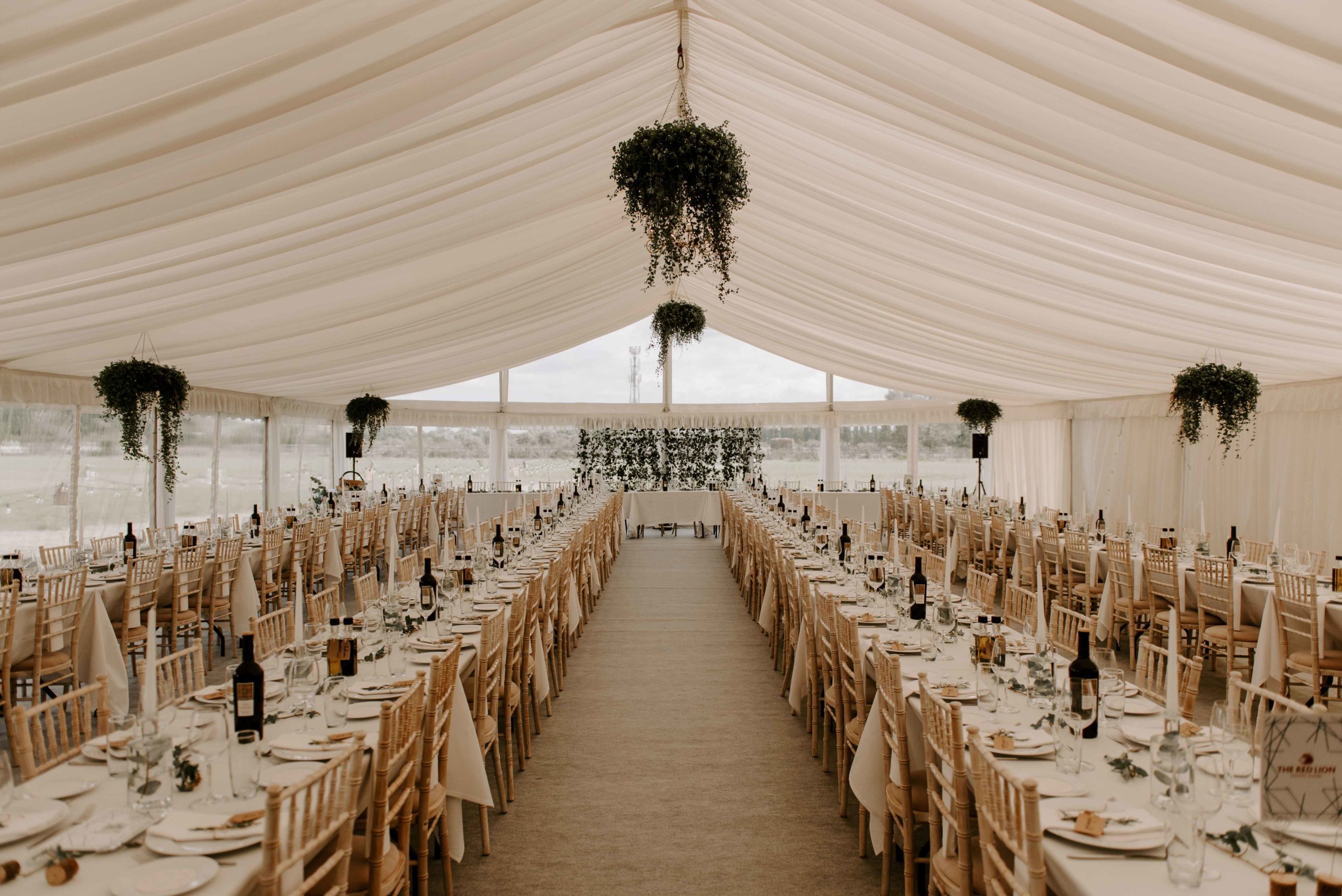 Weekday weddings
The massive backlog of postponed weddings from 2020 & 2021 has meant that couples have to be flexible about days on which to get wed. Weekend weddings might have waiting lists. Although guests will need to put a little effort into getting time off work, weekday weddings have many benefits including cheaper rates and better availability for venues and suppliers.
Our friendly team is available every day if you would like marquee hire for a weekday wedding. We can work within short lead times, too.
Virtual wedding invitations
Virtual wedding invitations became more popular during the last couple of years because so many couples had to tweak their wedding day plans. Imagine all the reprinting and the cost of stamps! Virtual invitations can accommodate any last-minute changes and will be gentler on the wedding budget. They also have the added bonus of being sustainable, which is perfect if you are looking for ways to  lessen your wedding celebration's impact on the environment. Remember to print hard copies for the guests unable to access the virtual version.
Unusual table layouts
Pre-COVID, the wedding table layout was somewhat standard, typically a head table surrounded by round tables. But weddings during the pandemic saw the creation of clever socially-distanced layouts to keep guests safe and keep contact to a minimum. Square table groupings, infinity shapes, U-shapes, and X-shaped long tables are ingenious configurations to make your wedding breakfast more modern.
Time Marquees – approachable and experienced
Whatever shape your wedding day will take, we are here to help with a range of premium quality marquees, as well as furniture, floors and stages, lighting, heating, air conditioning, ventilation, loos and hand sanitisation stations.
We do have availability left for smaller weddings during peak summer months, plus May, August and September 2022 dates. And we can always do our best to help with that last minute wedding plan.
If you're looking for wedding marquee hire in Hampshire, Berkshire, Surrey, or the surrounding areas, call our friendly team on 0118 973 6444 or email sales@time-marquees.co.uk to start planning your wedding.